Morgan Stewart X Touché LA Are Back At It!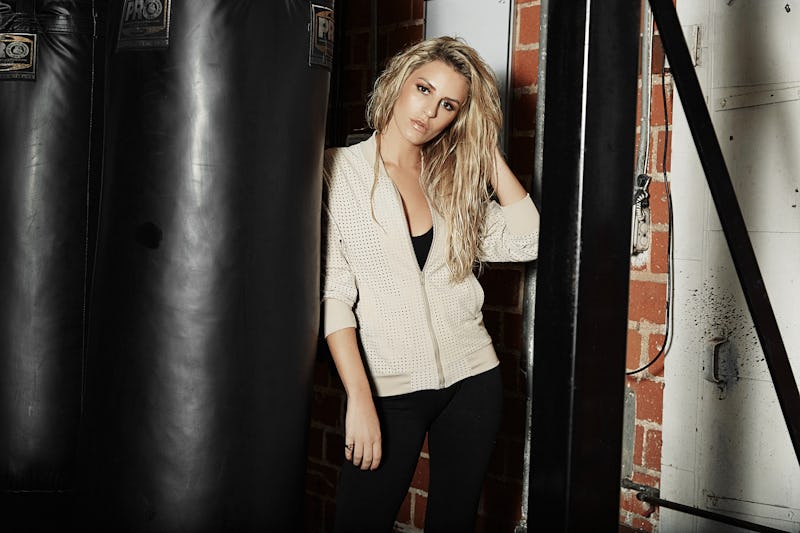 The Rich Kids of Beverly Hills star first took her fashionable sensibilities to a whole other level when she teamed up with Touché LA to produce athleisure wear. Now, the duo is back at it again, and they're set to release their second collection on Oct. 17. What's in the second installation of Morgan Stewart X Touché LA, you ask? Get ready for pieces you're going to absolutely live in.
Thanks to the athleisure trend and, you know, the fall season in general, it is definitely socially acceptable to wear leggings as pants. And when you see the leg wear Stewart's designed, there's no way you'll ever slip into jeans. Like, seriously. Why would you want to wear anything else? The collection's got even more leggings, sports bras and jackets in the mix this time around. And yes, the beloved Brendan Bomber jacket is back and in all new colors!
My personal faves from the line include a burgundy bra top and matching leggings. Throw that nude "Humus" bomber jacket on top of the set, and it's game over, people. Whether you're working out or just on the way to get a Pumpkin Spice Latte, the items from this collection are all you're ever going to wear this cold weather season. I swear!
This jacket and its cinched waist is everything.
I do love a good matching co-ord moment.
Just look at the back details of this sports bra.
Lounge clothes. All day, every day. No questions about it.
The Brendan Bomber is great to put on after a workout. Then, you'll be ready to run errands or face whatever's next on your to-do list.
Stop! This combo is fierce.
Is this a satin tracksuit right now? This is just too good.
Get ready to shop these pieces and more on the Touché LA website as soon as they drop on Oct. 17.
Images: Courtesy Touché LA (8)