'AHS: Roanoke' Revealed The Man Behind The Camera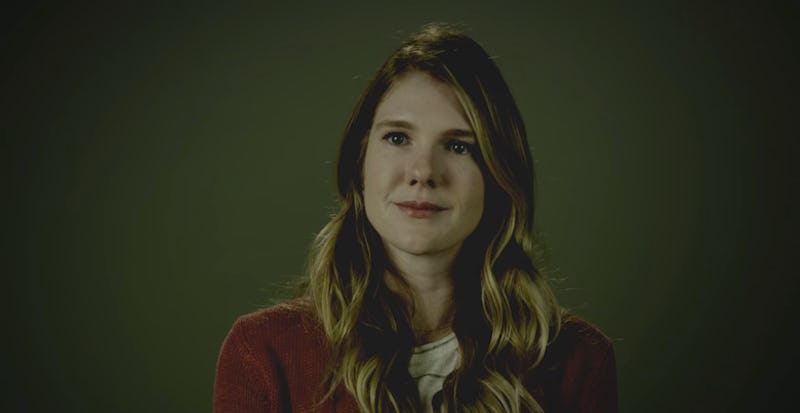 And the surprises just keep on coming. Not only did American Horror Story: Roanoke grace us with both Evan Peters and Frances Conroy's presence, but it also finally revealed who the man behind the camera is in the true-crime segment of the story. Many believed the role was going to end up going to Peters, but it turns out that Cheyenne Jackson is the producer on AHS: Roanoke . It was his voice we heard during those brief questions that we posed to the interviewers every so often. And if next Wednesday's promo is any indication, his character may very well be the one to turn Season 6 completely on its head.
Ryan Murphy warned viewers that Episode 6 would contain a huge twist and after seeing Jackson's character speak to his crew, I have a feeling he'll have something to do with it. Granted, I have absolutely no idea what it could possibly be. The clip was about just as revealing as a Mad Men promo. So it has left me even more confused than ever, which I honestly didn't think was even possible at this point in the game. But alas, here we are just as perplexed as ever before. What is he about to film?
I'm sure theories will abound in the days leading up to the pivotal episode, but at least we have a confirmation of who this guy is. We can finally put a face to the voice, which is something, I guess. And regardless of what his motivations may be for this true-crime docu-series (if that is indeed what is happening here), I have no doubt that this is bound to be an episode we won't soon forget. Brace yourselves, my friends.
Image: FX