You've Got To Own ColourPop's Fall Bundles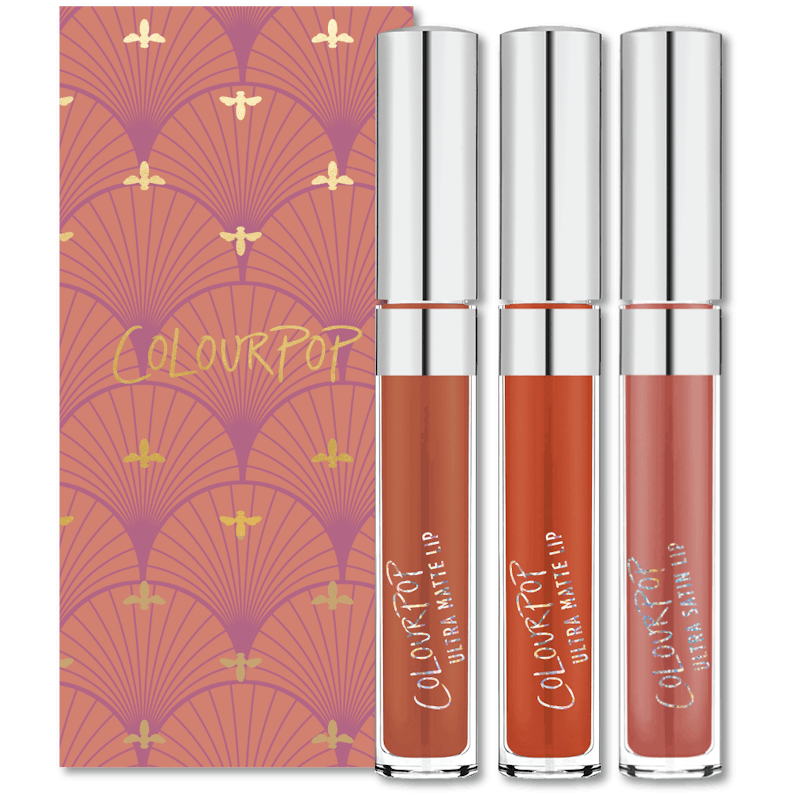 Sure, you can shop the ColourPop fall shades individually, but why would you do that when you could score multiple colors for a discount? This brand has released hit after hit for your fall beauty routine, so the more items you can shop at once, the better. Are the ColourPop Fall Bundles worth it? I can assure you they are!
When you shop these sets you get three lip shades for only $15. Each shade typically retails for $6 a piece, so you're saving $3 when you buy them in bulk. You can choose from three different colorways when you shop these trios. So, whether you're into the plum tones, dusty rose hues or terracotta colors that are trending this season, there's something for you.
As an added bonus, you'll get different finishes in each set. For example, the Can You Knot bundle contains an Ultra Glossy Lip, an Ultra Satin Lip and an Ultra Matte Lip. All of that variety for only $15? It just doesn't get better than that! Oh wait! It actually does get better than that because this is ColourPop we're talking about here. Not only can you score these lip products at a discount, you can also get free domestic shipping from Oct. 13-Oct. 15. So, yeah. If you were wondering if you should make a purchase — I think you have your answer now.
In fact, you could own each of these for only $45. Get that wallet out!
These deep plum shades will give you the perfect dark pout.
The Out and About set offers up the best muted rose tones.
And if you're into rocking a super trendy pucker, terracotta lipstick's the way to go.
1. Can You Knot
Can You Knot Fall Bundle, $13, ColourPop Cosmetics
Three plum colors in three different finishes for only $13? Umm. Yes, please.
2. Out And About
Out and About Fall Bundle, $15, ColourPop Cosmetics
You know you could use a bit more dusty rose in your life. Might as well rack up on three shades at once!
3. Up and Away
Up and Away Fall Bundle, $15, ColourPop Cosmetics
Burnt orange lippies are a must. If you own each of these, you'll be successfully slaying the fall season.
Images: Courtesy ColourPop (3); ColourPopCo/Snapchat (3)