A Harry Potter Makeup Palette Could Be Coming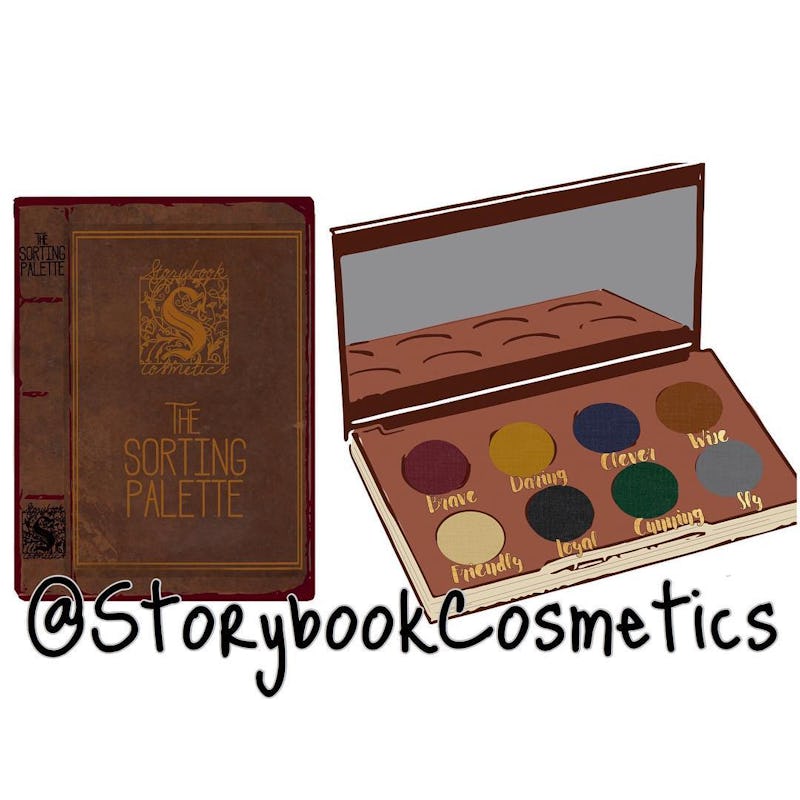 If you're a huge fan of Harry Potter and even so much as a passing fan of the beauty world, you've probably already seen those bomb Harry Potter makeup brushes that basically broke the internet. Brace yourselves, though, beauty and Potter lovers because a Harry Potter makeup palette may just be on its way. Those brushes could just have a companion piece, and if this news really does come to fruition, it's going to be a beautiful day in the Potterverse.
News of the makeup brushes lit up the internet on Thursday, and the hype doesn't seem to be dying down. According to the creators of the brushes, Story Book Cosmetics, they're set to be in production soon and released in roughly six weeks. The palette, however, is a bit more mysterious, but based on the brand's Instagram post, it's coming, and based on the sketch, it's gorgeous.
The Harry Potter Sorting Palette's sketch popped up on the brand's Instagram, and it's too pretty to ignore. While there has been no additional information on when it may go into production or be released, it seems very real. That's right, Potter fans, you can now rock your house pride via your makeup look — what's not to love about that?
Plus, keeping with the Sorting Hat theme, the shadows are coordinated by Hogwarts house. Not only are the shades based on Hogwarts house colors, but their names are the attributes most commonly assigned to them. It's these commitment to the book that has fans clamoring to get their hands on it.
Who could blame them? While films have been collaborating with brands in order to release products for some time now, books haven't gotten that same treatment. Story Book Cosmetics is filling that void, and bibliophiles are stoked.
While rumors of a palette began a few days ago thanks to Reddit, fans can now relax because a real one is on its way.
Accio, palette, amirite?
Images: @storybookscosmetics/Instagram