Tarte's Pro Amazonian Clay Palette Has It All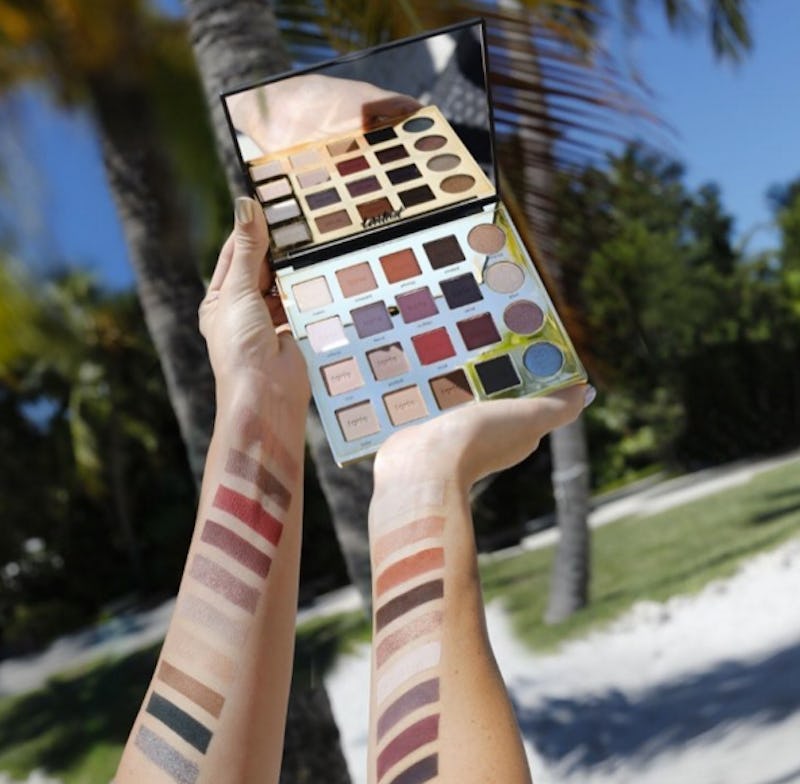 Tarte Cosmetics is giving you tons of reasons to shop from their site at the moment. Not only can you rack up on gift sets and holiday stocking stuffers there, but you can also shop professional-level eyeshadows that are sure to amp up your makeup game in a major way. So, if you're not spending basically all of your money at Tarte right now, you've got more willpower than I do! Is Tarte Cosmetics' Tarteist Pro Amazonian Clay Palette worth it? These brand new shadows are pretty much the best purchase you could ever make.
The palette is packed full of 20 different eyeshadows, 16 of which are matte and infused with minerals for truer, longer wear. The other four shadows are duochrome shimmer that absolutely glisten in the light. Not only will you fall in love with the shades, you'll also adore how each color is arranged.
According to the brand's Snapchat, each row is designed to give you the perfect eye look. Of course, you can feel free to mix and match as you please, but Tarte's also taken the guess work out of creating an incredible makeup moment. So, is this palette worth the $53 it'll cost you to own it? Yes, yes and YAS.
Behold the palette that will majorly improve your beauty routine.
These four shimmer shades deliver in terms of pigment and glow power.
They'll help you shine brighter than ever before.
Each row is designed to give you the perfect color scheme.
The first row is full of terracotta shades that are excellent for the fall season.
Get all of the mauve you can handle from row two.
Row three is filled with the most gorgeous plum hues.
Meanwhile, row four is what you need for the ultimate glam look. Just look at that shimmer!
Each powder is infused with minerals to soothe and soften the skin, according to the brand's website.
Tarteist Pro Amazonian Clay Palette, $53, Tarte Cosmetics
If you ask me, the real question isn't "is it worth it?" It's "when are you going to buy it?" Because you know you've got to have it.
Images: tartecosmetics/Instagram (1); tartecosmetics/Snapchat (8); Courtesy Tarte Cosmetics (1)