Christen Dominique Has A Unique Tip For Concealer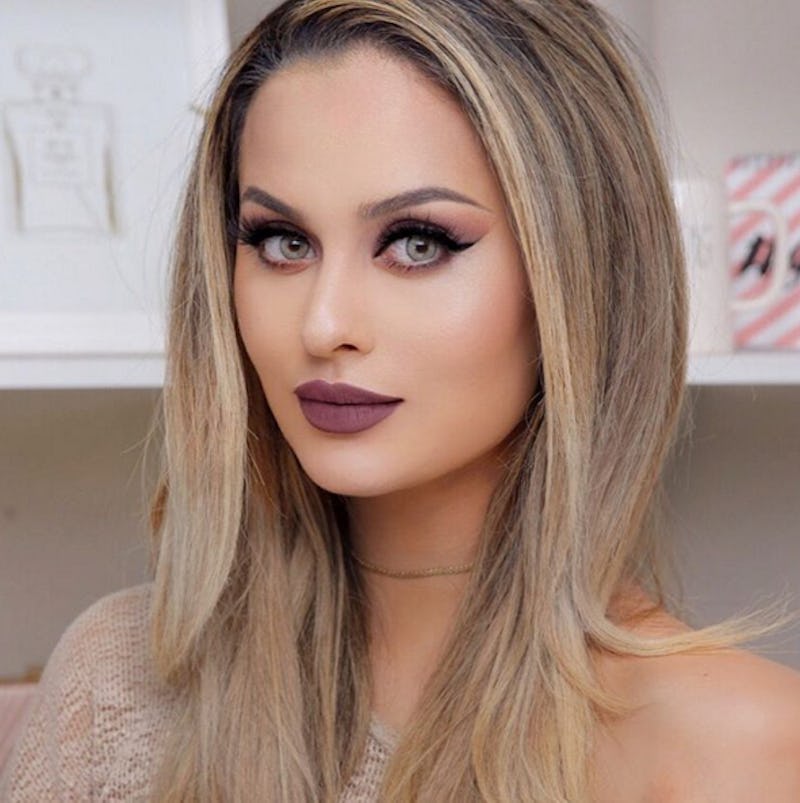 Unfortunately, we're not all born with an incredible natural ability to apply makeup, but that's what YouTube is for, right? Between shopping the right brands, owning the right products and watching enough tutorials, you can amp up your makeup application skills in a major way. Beauty vlogger Christen Dominique has some unique uses for concealer that you should start implementing in your routine, stat!
You're probably used to concealing blemishes and under-eye circles, but if you stop there, you're missing out. "Concealer is your best friend. It helps you correct everything. It's one of those magic tricks," Dominique tells me over the phone. "People are like 'how'd you get your eyeliner so sharp?' or 'Her brows never have one out of place.' You just have a little concealer brush, clean it up, and it's like a celebrity's makeup." Now, if there's anyone who knows a thing or two about makeup application, it'd be this beauty YouTuber, so if she says using concealer to clean up your mistakes is the trick to excellent makeup, I'll surely take her word for it.
Not only will this must-have hide your tired eyes and make blemishes far less noticeable, it's also great for lining your lips or fixing any eye liner application mistakes, and knowing that is sure to take your beauty routine to the next level.
Thankfully, Dominique is all about helping out her fans — "Definitely one of my main things is being able to help others. I want to be their teacher and friend at the same time," she tells me — so she's also great at showing us just how it's done.
In this video, she teaches you how to clean areas around your brows, lipstick and more using this incredible cover-all.
There are also videos that demonstrate how to cover dark under-eye circles on Dominique's YouTube channel. Little tutorials like this really are a life-saver.
Shape Tape Contour Concealer, $27, Tarte Cosmetics
As far as her favorite item on the market, Dominique actually recommends using Tarte's Shape Tape Contour Concealer to achieve your perfect look. "It doesn't budge or crease on you, and it's full-coverage," she tells me. "I got one shade and I ended up buying all of the shades." If you do shop multiple colors, you can use it as a contour and highlight, too. Man, this really is the miracle product.
Images: christendominique/Instagram (1); Courtesy Tarte Cosmetics (1); YouTube (2)