How To Be Kylie For Halloween, According To Kylie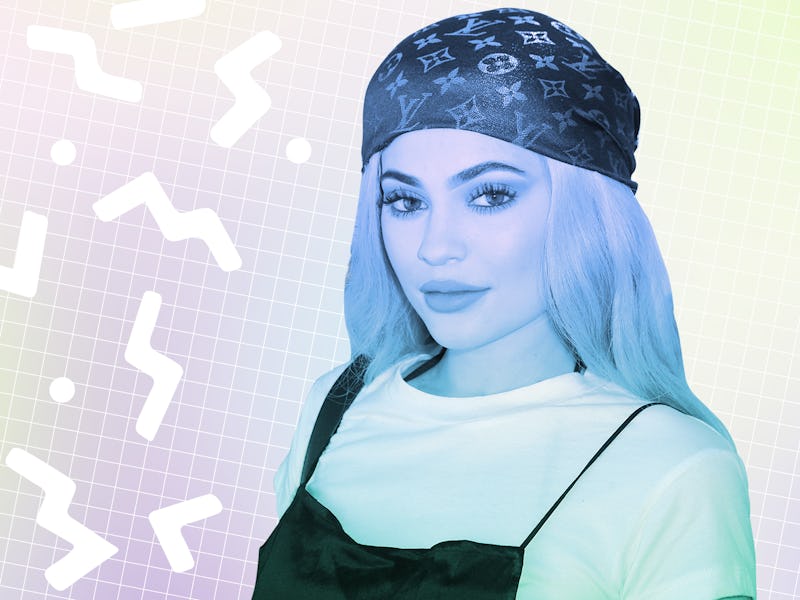 Kylie Jenner is, without a doubt, one of the most recognizable members of young Hollywood, and she seems to be embracing it for Halloween. The Kylie Cosmetics mogul took to her website to answer her fans' burning question of how to be Kylie for Halloween. Last year, Kylie Jenner Halloween costumes were all the rage, and my guess would be that things will be the same in 2016. Apparently, Jenner thinks so as well and isn't offended by the varying portrayals. If you want to try a Jenner look, she's giving you the 411 on how to get it.
In 2015, Kylie Jenner costumes were definitely one of the It looks for the holiday. In fact, they were so popular that Jenner even cites the many she saw as inspiration for this year's looks. In an effort to make things easier on her fans who want to be her for Halloween, she pulled together a few of her favorite looks from 2016 to give fans a little bit of inspiration before the big day.
From her vibrant orange wig during Coachella to a pair of fuzzy slides and a Kylie Lip Kit, Jenner made sure to include the must haves to a Kylie costume.
What types of things will you need to be Jenner for Halloween? Here's your shopping list:
1. Orange Wig
Mxangel Long Straight Heat Resistant Synthetic Lace Front Red Root Orange Ombre Wig, $60, Amazon
Kylie's look isn't complete without a wig.
2. Crop Tee
Loose Crop Tee, $22, American Apparel
You can definitely be comfortable this Halloween.
3. Denim Shorts
Buzzy Blue Ruby Shorts, $44, River Island
Maybe add some tights with this, though? It's cold out.
4. Pink Sunnies
Crap Eyewear The Wild Gift Cat Eye Shades, $58, Nasty Gal
So cute!
5. Choker
Child of Wild Beaded Choker, $68, ASOS
So cool.
6. Backpack
Kendall + Kylie Mini Sloan Backpack, $250, ShopBop
Pricey, but you can totally use it again.
For Jenner's other tips on how to be her for Halloween, head over to her website. The most important part of a Kylie costume, though? That lip kit.
Images: Couresty of brands