Miley Cyrus Wins Another Great 'Voice' Star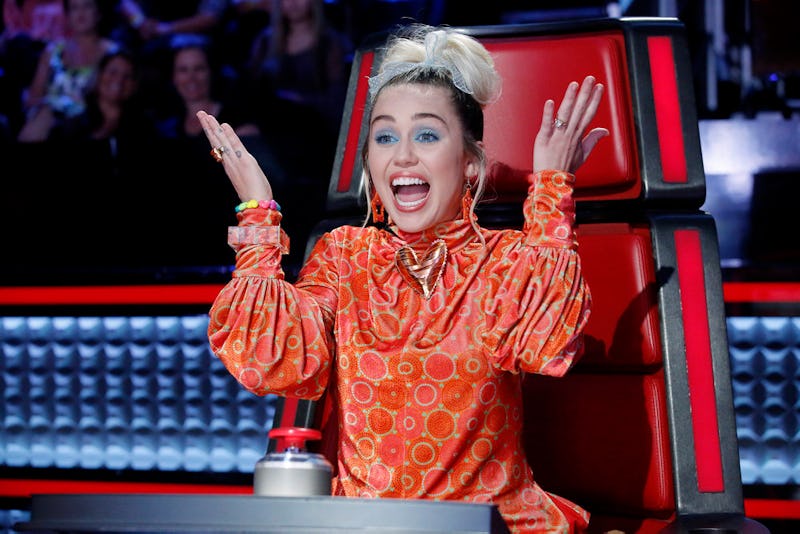 She rode her bicycle right through the Blind Auditions and into the Knockout Rounds. Darby Walker battled Karlee Metzger for Team Miley in The Voice Blind Auditions and went home with the win. The two were chosen to battle it out to the tune of "Brand New Key" which was an interesting choice to say the least, but made for an epic battle. It was clear from the start that the song was a better fit for Walker, which is why it was no surprise that she went home with the win.
After 11 seasons of The Voice, viewers are used to a certain type of Battle Round song. It's the big, over-the-top pop/rock ballad that calls for crazy vocals and shows off each artists' best talents. Miley's choice of "Brand New Key" was the complete opposite. It's more of a performance piece that requires a very niche type of vocalist to perform. Walker was exactly this type of vocalist; Metzger was not. While Walker could sing the song with very little coaching, Metzger required heavy direction. She was forced to go extremely out of her comfort zone and sing in a way she is not comfortable with. While this would've been a good challenge for Metzger once she was in the Live Rounds, it was way too difficult for a Blind Audition.
Don't get me wrong, Walker is an incredible vocalist. She absolutely deserved to win the battle and deserves to be in the competition. Walker brings an extremely unique personality to The Voice. She has an ability to perform that is unmatched by many. Miley is the perfect mentor for an artist like Walker. The two make such an incredible team that we're bound to see them around for many weeks to come.
Editor's Note: This piece has been updated from its original version.
Image: Trae Patton/NBC