Shop Kylie Jenner's Pink Aviators For A Good Cause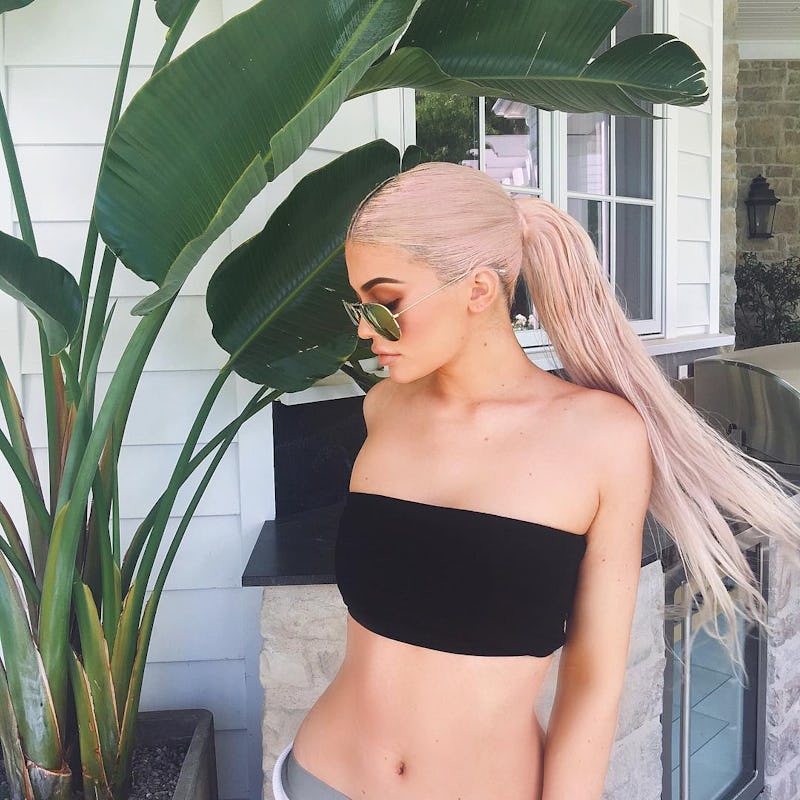 Beauty mogul and reality star Kylie Jenner is no stranger to product collaborations, and from Jenner's latest Instagram she's teaming up with a new brand that you are definitely going to love. Temperatures might be dropping throughout the country for the fall, but in sunny LA, Jenner always has a reason to wear sunglasses. One of the most popular sunglasses trends this summer were sunglasses with neon-colored mirrored lenses, and Jenner looks great in the pink DIFF Charitable Eyewear pair that totally matches her hair's new bleach blonde hue.
For 24 hours only, Jenner has partnered with DIFF Eyewear, and for every pair of sunglasses sold, the company will donate two pairs of reading glasses. And for an even better deal, when you're shopping for some adorable sunnies like Jenner's, you can use her promo code, KINGKYLIE, to get 25 percent off your purchase.
Jenner is wearing the pink Cruz aviators, but you can get the same pair with several different lens colors including red, purple, silver, blue, gold, and gray. Continue to channel one of summer's biggest trends thanks to Jenner and DIFF Eyewear by shopping at diffeyewear.com before this fab collab ends.
Get a pair of the Kylie-inspired DIFF Eyewear glasses before it's too late!
Cruz Pink Mirror Lens, $75, diffeyewear.com
Images: @kyliejenner/Instagram