These New Harry Potter Posters Are Absolute Magic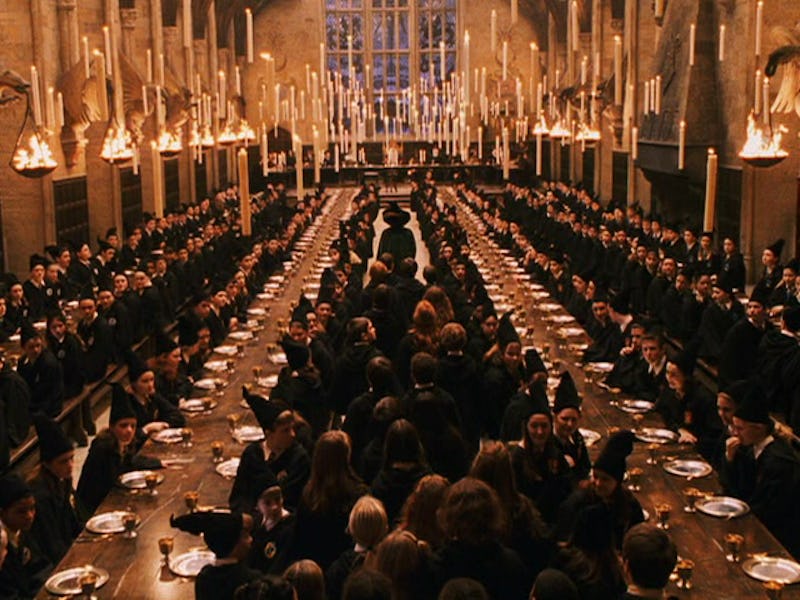 Twenty years after the Battle of Hogwarts, we still can't get enough of J.K. Rowling's wizarding world. Perfect for Potterheads, these new Harry Potter posters from Olly Moss are absolutely magical.
Olly Moss is the artist responsible for the minimalist Harry Potter eBook covers released last year. Moss' new Harry Potter posters were one of his original pitches for that redesign, and will now serve as the covers for the German Harry Potter audiobooks.
Created in collaboration with Pottermore, the posters are available as a timed edition, which means all Harry Potter fans who can afford them will have the opportunity to buy them, even if they "don't ... have their finger on the button of the print world," as Moss puts it.
The new Harry Potter posters are hand-numbered, 16 x 24" giclees. Production will depend "on the volume of orders," and shipment will take several months. You can ensure that you get your new Harry Potter posters as soon as possible by ordering as early as you can. Moss will take orders on his website until 10 A.M. EST on Oct. 25. The prints are priced at $50 each, or $275 for the set of seven — a $75 discount.
Image: Warner Bros.