Harry Potter Audiobooks Hit One Million Downloads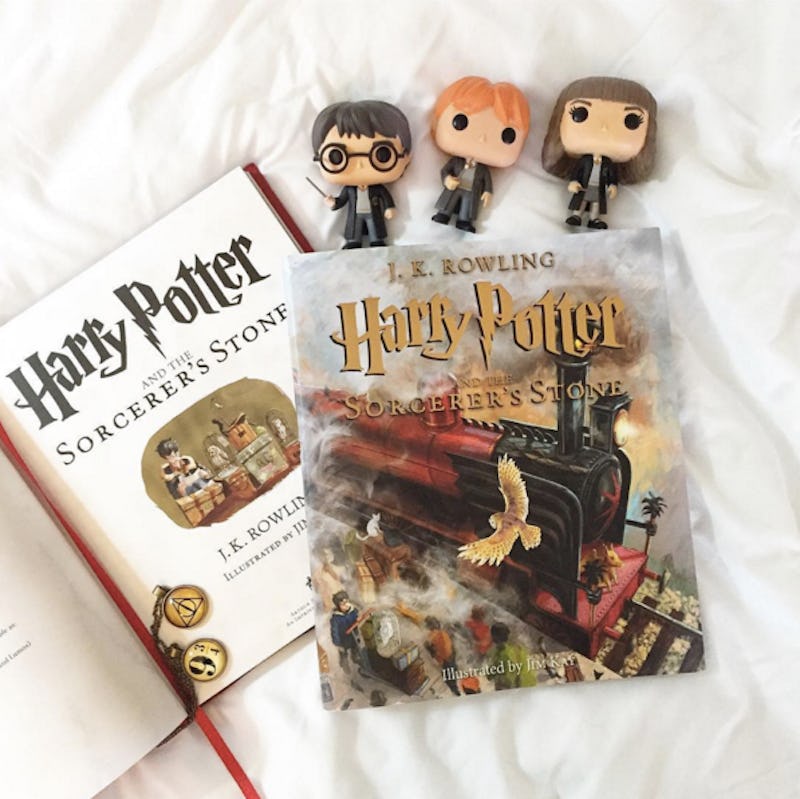 In just four short months, the Harry Potter audiobooks hit one million downloads on Audible. The audio versions of J.K. Rowling's fantasy series first came to the audiobook platform in November 2015. The Harry Potter audiobooks were previously exclusive to Pottermore.
In January, Pottermore's relinquishment of digital Harry Potter properties seemed to spell trouble for the Potterhead social hub. The site took a £6 million hit in 2015, prompting the release of Harry Potter e-books to other retailers, including Amazon and iBooks.
Even if Pottermore's future is uncertain, the Harry Potter franchise remains strong. Pottermore CEO Susan L. Jurevics says that "[t]hese strong Audible sales figures demonstrate the continuing strength and appeal of the Harry Potter series on any platform — print book, eBook or digital audiobook."
But Potterheads have a lot more Harry Potter swag than books to spend their money on. Fans in the U.K. can look forward to seeing the stageplay sequel, Harry Potter and the Cursed Child , in July. Harry Potter and the Chamber of Secrets Illustrated Edition comes out in October, and a new film trilogy, Fantastic Beasts and Where to Find Them , is expected to kick off in November 2016. In short, now is a great time to be a Harry Potter fan.
Image: booksenchanted/Instagram