Hilary Swank's New Clothing Line Is Luxe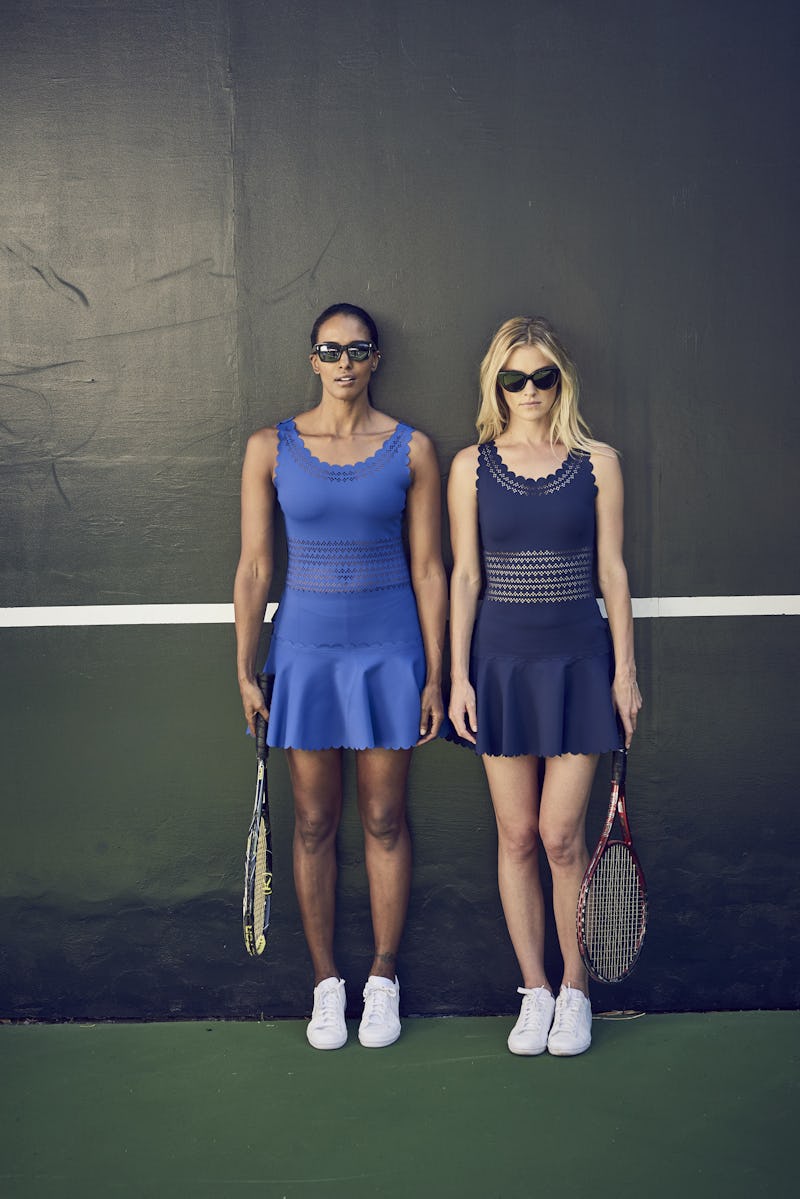 If you're still holding out on mixing workout gear with high-end items, Mission Statement might change your mind for good. This luxurious line of wear-anywhere pieces looks amazing, from hot yoga to happy hour and back. Here's what's in Mission Statement, Hilary Swank's activewear line.
"I wanted the clothes to not only function well but also reflect the way I want to feel in my day to day life…to merge high-performance and high-fashion," said Swank on her new site, missionstatement.com. The fashion brand offers high-end activewear like leggings, pants, knit tops, jackets, and even dresses. Prices range from $115 for arm warmers to the $1,150 Passion Jacket, a hand-washable Italian leather jacket with a wrap hood. All the clothing is in a solid black, white, or navy, ensuring that pieces can mix and match with each other or what you already have in your closet. That versatility, combined with quality, makes these clothes worth the investment.
"I couldn't find the pieces that served me in all facets of my life, so I designed it," said Swank on her site. "As part of my design process, I wanted to create elegant clothes that embody and nurture that higher purpose: clothes that allow you to find that perfect balance of movement while working out, in the office, resting or playing."
Job well done, Hil! Here are a few of my favorite pieces from the brand.
1. Padama Tank
Mission Statement Padama Tank, $185, missionstatement.com
Layer with a chunky sweater, over leggings or jeans, or swap out your ratty workout tee for this cute thing.
2. Va Va Voom Pants
Mission Statement Va Va Voom Pants, $900, missionstatement.com
These leather leggings are in my dreams, just not my budget (yet — a girl has to have goals, right?).
3. Center Court Dress
Mission Statement Center Court Dress, $450, missionstatement.com
How adorable is this? You can go from tennis to class in style.
Images: Mission Statement