The 'American Crime Story' Season 3 Crime Is Here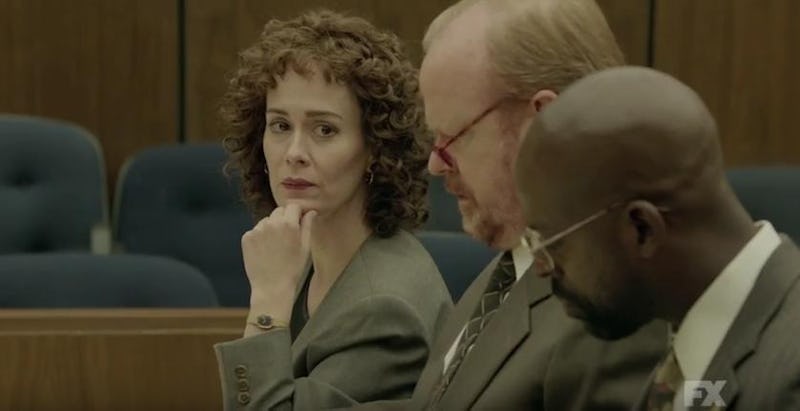 If you've been eagerly waiting for Season 2 of American Crime Story, you are in luck. Deadline is reporting that the series that brought O.J. Simpson back into the limelight might be releasing Season 3 right along with it. It seems that the reason why the series is rushing to get both seasons out at once is that the Season 3 storyline really is that good. In fact, the American Crime Story Season 3 crime is another throwback to a difficult time in our history.
Here's what we know: Deadline reported on Tuesday that the title of the 10-episode installment, recently renewed by FX, is Versace/Cunan, a likely reference to the murder of legendary designer Gianni Versace, who was gunned down in front of his Miami home. The man who killed him was Andrew Cunanan, a man who had been on a killing spree for some time. Versace was the last persona Cunanan killed before killing himself just days later.
Cunanan's motives for killing Versace were never made clear, but, given the show's track record of tying current events to the crime being investigated, I'm sure the script has some angle up its sleeve. The angle will likely rely on what was happening in the world around the time when Versace was shot.
But it's not just the story that got this new season of the show bumped to an earlier premiere date. It was also the script for the first episode. Deadline reports that Tom Rob Smith, who wrote the first episode, so impressed the executives over at Fox that they decided the show was worth bumping to an earlier airdate. That's good news for American Crime Story fans. Not only will Season 3 be about a crime that stunned the nation, it sounds like it will also be expertly written.
That's all the information I need to set my DVR, and start hoping the premiere date is soon.