The Kardashian-Jenner Family Loves Good American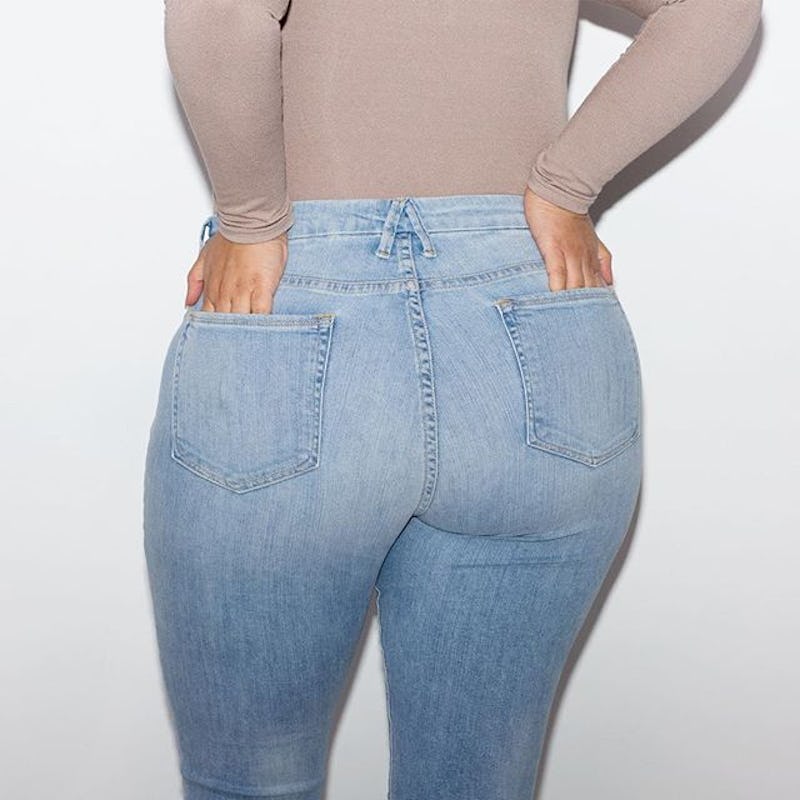 If you need something to cheer you up in the middle of the week, Khloe Kardashian has good news for you. Kardashian's new denim line Good American Denim launched on Tuesday, and you're going to love what she has created.
You can now become a part of Kardashian's #GoodSquad thanks to her new pairs of jeans that range in a variety of sizes and cuts to fit all shapes and sizes. The Good American line offers jeans in sizes ranging from 0 to 24 because Kardashian wanted a brand designed for a "curvier, sexier, and stronger shape," according to the Good American website.
Because Khloe K found that it was difficult shopping for her curvier shape, she wanted to design a line that would flatter everyone and make all women feel confident about themselves — something we can all definitely get behind! With good legs, good cuts, and a good waist in mind, the jeans have already proved to look amazing on all types of women, thanks to the photo previews I have seen on the brand's website and on Instagram. While Kylie Jenner seems to be the only member of the family who has been spotted rocking a new pair of Good American, Kourtney posted on Instagram in support of Khloe, so she'll probably be wearing the jeans in no time.
Even though the line went on sale this morning, inventory is luckily still available, and the pairs come in several cute styles including ripped regular blue, black, and white pairs. If you want to check out the jeans in person before you commit to buying (since pairs start at $149), you can try them on at certain Nordstrom stores and of course, online at goodamerican.com. Now what are you waiting for? You might find your favorite simple yet beautiful pairs of jeans thanks to Good American!
Kylie looks incredible in this Good American pair.
Kardashian's best buds Malika Haqq and Khadijah Haqq McCray have also been supportive, flaunting a pair.
Kourtney is also showing support for her little sis!
I can't wait to see the rest of the family pull off the new denim look.
Images: Courtesy of Good American