NARS Rita Audacious Lipstick Just Got An Upgrade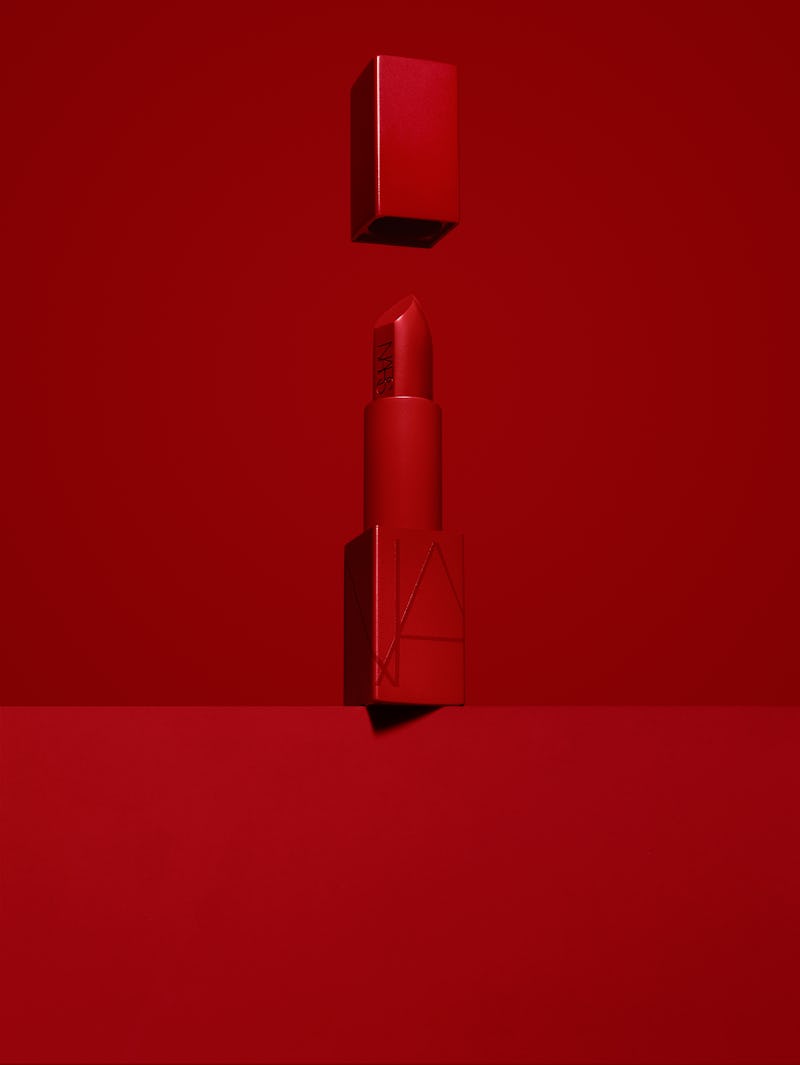 Your LBD aka little black dress needs to be accompanied by a LRL aka little red lip! Earlier this year, NARS updated its iconic and looks-good-on-everyone Orgasm Blush with limited edition packaging. The custom compact was upgraded in size, too. Now, NARS' essential red Rita Audacious Lipstick is being revamped — literally. This lippie is a classic and timeless red — you know, the sort of screen siren scarlet that turns heads with its va va voom vampiness. When is the special edition of NARS Rita Audacious lipstick available to buy and how is it different?
The new version of NARS Rita Audacious Lipstick will be available to buy on Tuesday, Nov. 1. It'll be available exclusively via Sephora, according to the press materials received by Bustle via email.
NARS Rita Audacious Lipstick, $32, Sephora
So, how is the Rita Audacious Lipstick new and different? Well, NARSissists and fans of this shade and the weightless, glides-across-the-pout formula need not freak out! It's simply a limited edition packaging makeover for the holiday season.
This version of Rita is all-red, from top to bottom. The packaging feels all dressed up and avails itself of gifting. But it's totally OK to hoard it for yourself. The case is as red as the bullet inside.
As NARS founder and creative director François Nars says, "The perfect red lipstick is a woman's best accessory." The limited edish version of Rita adheres to that sentiment in all capacities.
The all-red Rita costs $32. The original version in the standard matte black NARS packaging is the same price, BTW. I can't help but wonder if red lipstick lover and fashionista Rita Ora will rock this lippie. She sorta... has to, since it shares her name and she loves a dramatic, sanguine shade. From the bullet to the tube, this version of Rita is crimson perfection.
It's blood red and beautiful. You can swipe this on your pucker and wear it a la carte, with a naked face, for instant and maximum glam, especially in colder temps. Or you can pair it with a cat-eye flick to channel Hollywood's Golden Age goddesses.
It's certainly festive and cheery but it is gorge beyond the holiday season.
In other NARS news, select NARS items will be available at Ulta locations starting next month.
Images: Courtesy of NARS (3)