Maureen McCormick Is Speaking Up On 'DWTS'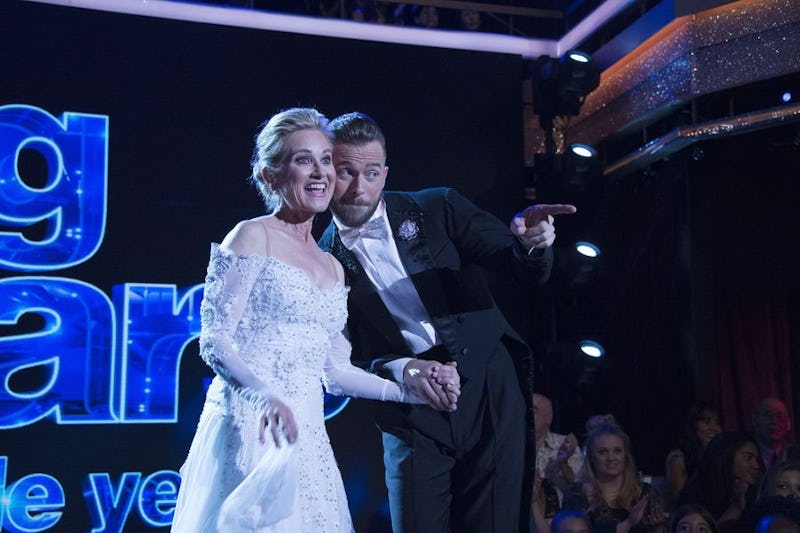 Even someone who has been in the music business for decades can find empowerment in a new venue — that's the case with Maureen McCormick on Dancing With The Stars. Along with partner Artem Chigvintsev, McCormick is trying her best to get to the Mirrorball trophy, and I think she's doing pretty well so far. As pointed out this week, she's the oldest person on the show, and McCormick is rocking it. Another great thing? McCormick credits Dancing With The Stars with helping her find her voice again.
Dancing with one person for 20 hours a week has to be grinding, and you're bound to get on each other's nerves. That's normal. McCormick and Chigvintsev were a bit frustrated with each other when trying to put together their 1980s-themed dance, and in the pre-dance segment, they were a little snippy. Obviously, they made up very quickly, talking through why they were both annoyed. McCormick said that working so closely with her partner has forced her to better emote her feelings with him — as she said, any relationship takes work, and learning to work together is going to get both McCormick and Chigvintsev to that Mirrorball trophy. You can't get to the top and not communicate.
I love that idea of constantly talking things out with a partner — McCormick and Chigvintsev have had to adjust to each other's communication methods. It's not enough that they have to choreograph and dance perfectly — they have to talk to each other, too. McCormick has just as good a shot as anyone on Dancing With The Stars right now, and if she and Chigvintsev keep this up, they'll definitely go to the finals.
Images: Eric McCandless/ABC