9 Tenant Rights Every Young Adult Should Know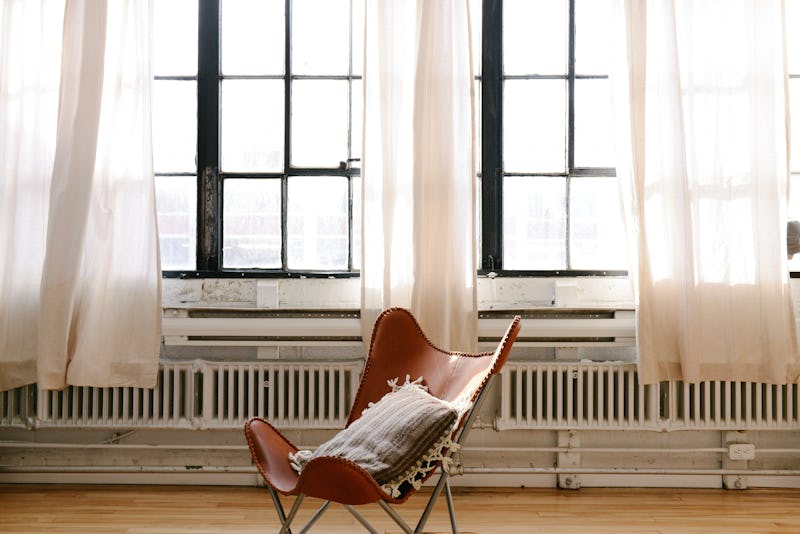 In the last decade, I've moved 12 times, which means two things: one, I have commitment issues; and two, I have a lot of experience with landlords. In my many moves, I've dealt with a variety of landlords, supers, building managers, and owners. Some of which have been helpful, informative and accommodating. Others, not so much. And unfotunately, expecially in big cities, it seems that the standard expectations regarding landlords are pretty low.
I've had people try to screw me over, I've had my rights abused, I've lost money, and I've endured unsafe and inappropriate living conditions — and through most of it, I've had no idea what my rights were. It's easier to assume that your rights are limited — it's not like we're handed a tenant's rights booklet upon our arrival. If we feel we're being wronged, we're likely to do a half-assed search for information on the internet. But if you've searched tenant's rights lately, you were probably overwhelmed by the plethora of results. The rules change from city to city and state to state. And while there are definitely rules in place meant to protect the tenants, only some landlords are reactive and responsive, while others need to be summoned to court before they give their tenants the attention they deserve. So even if you know your rights, it can be hard to protect yourself with them.
As someone who just spent the last 25 days petitioning for the heat to be turned on (when New York state laws require the heat to be turned on by Oct. 1), I thought it might be useful to put together a list of some of the most general tenant's rights, rules. and suggestions so that other twentysomethings who are trying to get the hang of adulting can use it as a reference:
Understanding The Warranty Of Habitability
This is a wide-spread and general requirement, outlined or implied in most leases, that states the landlord's responsibility to keep the unit "habitable". Hot water, heat, timely repairs, rodent control, plumbing and other less obvious factors are what make a home habitable. If your home is not properly heated, or you have issues that your landlord refuses to resolve, your landlord is breaching that warranty. The integrity of your lease rests on that warranty so, depending on what state you're in, you might be eligible to take your landlord to small claims court, to withhold rent, reduce rent, or be reimbursed.
Remembering To Get Everything In Writing
Though a lot of your conversations with your landlord might occur in person or on the phone, always follow up with an email, reiterating the conversation you had in person. Having a physical record of your communications is imperative. Every service request and every complaint should be in writing. And make sure that your landlord puts every agreement or promise in writing, too. Not only could this help you in court in the future, but psychologically, it shows your landlord that you're an adult and you're serious about your rights.
Researching Your Landlord
Before you move into an apartment, research your landlord. Find out who the owner of the building is, this is public record so it shouldn't be hard to find. Once you have a name, look them up. Check out your local landlord watchlist and make sure that your new landlord is not on there. I learned this the hard way. If you can't find information on your landlord, search the address of your building. Chances are, if there have been issues in the past, they're documented somewhere. You can even search Yelp or the Better Business Bureau if your landlord is part of a management company.
Knowing How To Handle Infestations
It's your landlord's responsibility to handle infestations. The second you notice evidence of a pest, submit a written request for an exterminator. Your landlord is required to respond within 24 hours to your request. If you're unable to get in touch with your landlord and chose to hire your own exterminator, you may subtract the cost from your rent.
Understanding Security Deposits
In most places, landlords are required to deposit security checks into a government-regulated account that ensure the money cannot be spent privately. It's basically a trust fund that ensures your money is still there when your lease is up. Once you lease is up, depending on what state you live in, your landlord has a short window of time to return your security deposit. In New York, if they don't return in in 45 days, you might be eligible for a full refund, despite whatever damages the unit incurred.
Ensuring Your Appliances Function
It's your landlord's responsibility to ensure that all of your appliances that are listed on your lease are functioning and up-to-date. If you need a repair, your landlord is supposed to schedule one in 24 hours. After four days have gone by, you might be eligible to hire an external repair person and subtract the cost from your rent. If your appliances are not listed as the landlord's responsibility on the lease, you, the tenant must handle repairs on your own dime. Make sure to read the fine print before signing a lease, having to manage your own appliances can be costly!
Knowing How To Get Things Repaired
The second you notice that something is in need of a repair, send a written documentation of the issue and take a picture, too. If you live in an old building, you should expect things to break and need repairs. But to avoid having these issues be taken out of your security deposit, you need to follow a strict protocol. If you don't properly document an issue so that you can prove you didn't cause it, your landlord can hold you responsible. It can be considered negligent on your part to not report something your break, even if it's accidental. Part of your duty as a tenant is to take care of the building. Especially if you've just moved in, and even if it's something as small as a cracked tile or a scratch in the floor, take a picture and submit a written explanation so that your landlord knows that the issue predated your move in and that you're not responsible.
Understanding Your Lease
We're all quick to sign papers without looking them over. Partially because we don't know what the words mean anyway, and partially because we know the agreements are standard and that most people just sign them and are fine. But part of being an adult is being an active participant in your life and understanding the things you get yourself into. Going forward, never sign a lease you haven't read through. Make sure you understand who is responsible for what, make sure you understand the grounds for eviction and make sure you read all the fine print and add any amendments to it by hand, and have them signed, before you sign. For example, if your landlord approves your pet, despite the fact that the lease says "No Pets" the court could side with your landlord if they ever try to evict you because of the pet in the future. If your landlord is OK with your pet, add the amendment and have them sign and date it before you sign. That goes for all amendments in the lease!
Using Non-Emergency City Services
In New York, 311 is the non-emergency, government information service. It's where you can report a noise complaint, and it's also where you can turn when your landlord is unresponsive. You can report pluming and heating issues to these services and a government official will take the matter into their own hands and mediate between you and your landlord to ensure your apartment is up to code and that your landlord is not violating the terms of your lease agreement. Do not be shy in reaching out to these services! They're here to help.