Here's How To Get Free ColourPop Highlighters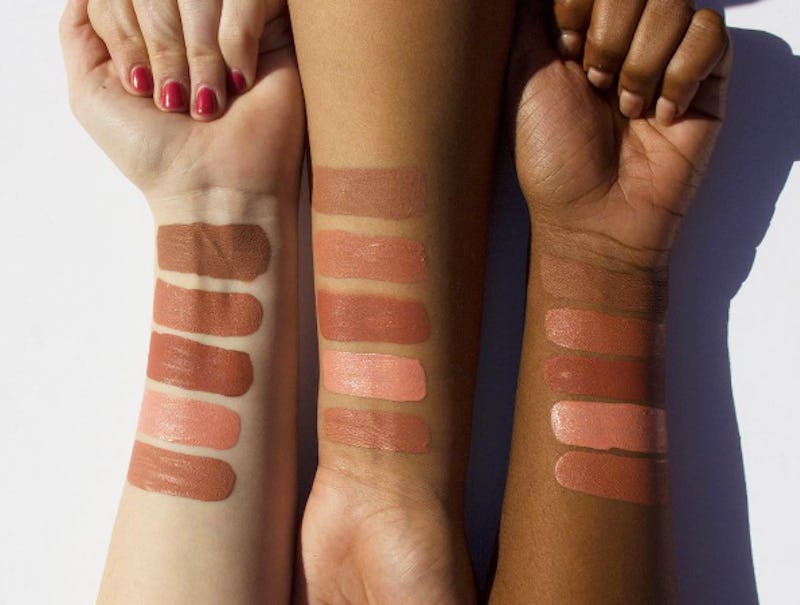 Not a day goes by without ColourPop Cosmetics unveiling something amazing, and today is not different. You've probably already heard that they've launched five new peach lippies recently. Well, it just got even better. For 24 hours only, ColourPop is giving away free highlighters with your purchase of $20 or more. That's right! You can get a free glowy product while you stock up on your favorites, but they won't be around for long.
ColourPop is already a super affordable brand, but now they're making your purchase even more worthwhile. From now through Oct. 27 at 1pm EST, you can add up to four different bestselling highlighter to your order for no charge. All you have to do is spend $20 to get one, $40 to get two, $60 to get three, or $80 to get all four. This isn't the first time that they've done a sale like this, but it is the first time that they've done it with highlighters.
The best part is the shades that they're giving away. Lunch Money, Wisp, Candy Man, and even their new Opalescent formula in Over The Moon are up for grabs. The colors range from a stunning white and golden hue to the unconventional blue undertone shade.
This is a pretty great deal, if you ask me. The highlighters are all available on the site for $8, but there's nothing better than getting some for free. If you've been eyeing up the formula for a while, then this is the perfect time to shop.
Not to mention that they have tons of new products out, too. The just recently launched their five new peach liquid lipsticks, three lip trios, and three fall eye and lip collections as well. Plus their fall kits are now available as singles as well. Now is definitely the time to stock up, if you ask me.
So what are you waiting for? Go get to shopping before al the shades are gone!
Images: ColourPopCosmetics/Instagram (1), ColourPopCo/Snapchat (1)