Bath & Body Works Holiday Line Is Almost Here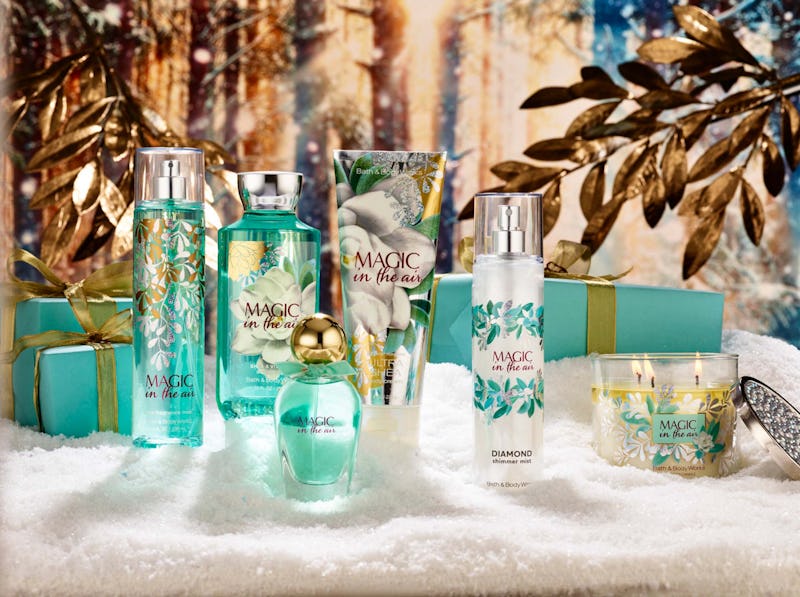 It's the most wonderful time of the year! You know, the time when Bath & Body Works' Holiday Collection comes out. This year it's bigger than ever too. There's hundreds of new products coming out, so you better get those wallets ready. When can you shop Bath & Body Works massive holiday line? There are two dates to add to your calendar.
Having options is never a bad thing, and this holiday line definitely has enough of them. This Bath & Body Works seasonal collection has more than 650 products to choose from. Yes, you read that right. It include their classic holiday fragrances and body washes as well as new limited-edition scents and brand new formulas.
As far as when to shop, you also have a few options. One of the new holiday fragrances is already here. You can shop the Magic In The Air scent right now. You'll have to wait a little bit longer for the others though. The Holiday Traditions line launches on Oct. 31. It includes the scents Vanilla Bean Noel, Twisted Peppermint, Winter Candy Apple, Gingerbread Latte, and Frost Coconut Snowball. These are a mixture of old and new scents, but the new products come out a bit later.
The new fragrance, Sugar Pumpkin Swirl comes out on Nov. 21. The same day, you can also get new products as well. Both the Bath Fizzies and the Shimmer Fizz Body Lotion. You're probably already familiar with the bath product, but the other is a bit more unconventional. The Shimmer Fizz Body Lotion actually pops and crackles as you apply it.
That's not all that's new either. Starting Dec. 9 there will be four more scents added to the line as well. Champagne Toast, Cocktail Dress, Pink Confetti, and Wrapped In Sugar all sound perfect for the holiday season. Of course there's also adorable accessories online as well.
What more could you ask for in a holiday collection? I don't know about yours, but my holiday just got a heck of a lot brighter.
Images: Courtesy Bath & Body Works