12 Weird Beauty Picks People Love On Amazon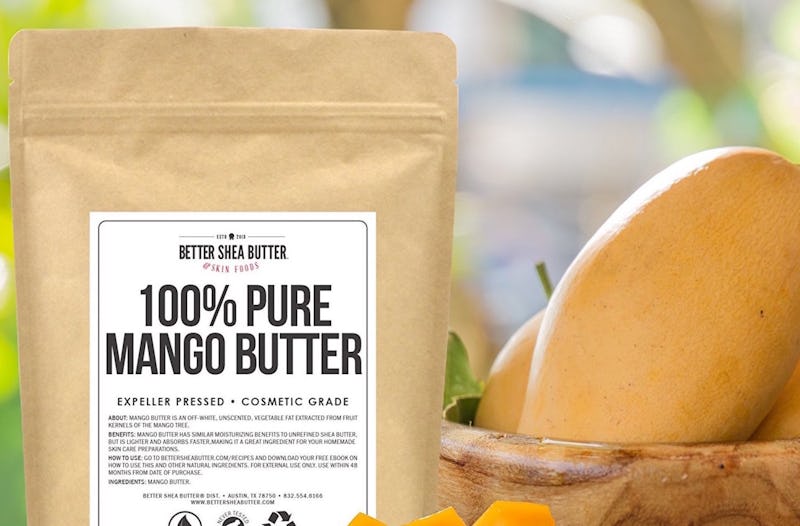 My beauty routine is anything but normal. I dye my hair with a mixture of henna, raw eggs, and coffee, and most ingredients in my salad dressing cabinet have ended up on my face at one point or another. I'm all about weird beauty products, as well as the best natural beauty products that actually work. In fact, if there's one qualification that absolutely all my moisturizers, conditioners, cosmetics, and toothpastes need to have, it's that they're all natural but effective beauty products.
"But why can't you just use normal drugstore products with normal ingredients, Maria?" You may ask, "Why do you have to whiten your teeth with burnt coconut ashes?" Here's why: early on in my writing career, I worked for a health and nutrition business that had me take tons of preliminary training classes. One of the most shocking things I learned about the human body was that your skin is totally porous, and it absorbs everything you put on it. Suddenly, the unnatural chemicals in my beauty products didn't seem so appealing anymore, and I slowly but surely started to make the switch to natural products with weird but effective ingredients. Here are some of the most popular beauty products on Amazon that fit into the aforementioned category.
1. Pull Out Blackheads And Impurities With Coconut Charcoal
Activated Charcoal Face Mask, $16, Amazon
People are totally loving this activated charcoal face mask because it uses all natural ingredients to pull impurities up to the skin's surface and out. The secret is the coconut charcoal, which is ridiculously absorbent, so it helps to remove blackheads as well as acne-causing bacteria, and reviewers love how moisturized and soft their faces feel afterwards.
2. Tone, Moisturize, And Exfoliate With Honey
SCINIC Honey All In One Ampoule, $19, Amazon
Made from 90 percent honey extract, SCINIC Honey 'All In One' ampoule takes the place of your toner, moisturizer, and exfoliator. Simply spread it on your face with the spatula and let it even skin tone, fight bacteria, and clear up any impurities with only natural ingredients.
3. Use Charcoal & Vitamin C For A Deeper Cleanse
Armor Leaf Daily Scrub Face Cleanser, $18, Amazon
With weird ingredients like tea extracts and charcoal, this Armor Leaf Daily Scrub face cleanser is a definite surprise. Still, it's awesome for all types of skin (including sensitive, since it's free of sulfates and parabens), and it lathers up well to leave you with a clean, soft face every day.
4. Tone With Tomato
Burt's Bees Garden Tomato Toner, $12, Amazon
Ideal for toning, exfoliation, and tightening pores, Burt's Bees 'Garden Tomato' toner has weird but effective ingredients like tomato extract and sugar cane, and especially those with oily skin say that this stuff works wonders. It clears up acne and leaves skin soft without feeling overly stripped, and it works well under makeup.
5. This Active Mud Mask Covers All Your Skincare Needs
Borghese Fango Active Mud Mask, $50, Amazon
Not only is the Borghese Fango Active mud mask loaded with minerals that cleanse and detoxify, but it's also got avocado oils to help rejuvenate and moisturize skin. It's great for everything from firming to evening skin tone, and one reviewer who's used it for 26 years says, "It is stimulating, exfoliating, refining, firming and hydrating."
6. Whiten Your Teeth The Natural Way
Tuxedo Natural Teeth Whitening Charcoal, $20, Amazon
Over 300 reviewers swear by this Tuxedo natural teeth whitening charcoal, which uses four natural ingredients to whiten teeth in as little as a few weeks. It's especially great for people with sensitive teeth, who can't use strips or sprays, and some people even use it as their daily toothpaste — it's that gentle and cleansing.
7. Dry Brush Skin For Better Circulation And Tone
Garshana Raw Silk Massage Gloves, $20, Amazon
To naturally refresh and stimulate your skin, there's these Garshana raw silk massage gloves. They're made from all natural materials and help you to dry-brush your skin before bed or after the shower to improve circulation, release accumulated toxins in the lymph, and gently exfoliate skin.
8. Stimulate Hair Growth With Essential Fatty Acids
Organic Root Stimulator Olive Oil Conditioner, $17, Amazon
Hair not growing as quickly as you'd like it to? Organic Root Stimulator's olive oil conditioner is rich in essential fatty acids, which strengthens and moisturizes hair, so that it's able to grow longer and faster. Not only does it leave hair soft and manageable, but it helps to reduce shedding and split ends, too.
9. Get The Essential Vitamins And Fatty Acids
Moon Juice Beauty Dust, $65, Amazon
People are raving about this weird but enticing Moon Juice Beauty Dust, which uses the force of raw herbs, vegetables, and fruits to give you the vitamins and essential fatty acids you need. Just pour it into hot or cold water (nut milk is recommended, too). It's formulated to strengthen your nails, give you shiny hair, and leave your eyes clear and twinkly. Best of all, it tastes great as a tea or in a shake.
10. These Organic Sheet Masks To Soothe Acne & Hydrate Dry Skin
ORGAID Organic Sheet Mask, $42, Amazon
Made with only USDA-certified organic ingredients, these ORGAID organic sheet masks soothe acne and hydrate dry skin using things like honeysuckle and witch hazel. It's got a subtle but pleasant scent, it actually stays on your face, and it's one of the best sheet masks for soft and clear-looking skin the natural way.
11. Looking For Lightweight? Try Mango Butter
Pure Mango Butter, $19, Amazon
Shea butter is awesome for your skin, but those who can't stand the greasy residue are obsessed with this pure mango butter alternative. It's unscented, lightweight, pure, and unrefined, which means it's great for intense moisturizing, fine lines, wrinkles, and eczema.
12. Not Your Average Eye Cream
LilyAna Naturals Eye Cream Moisturizer, $16, Amazon
With ingredients like rosehip oil and hibiscus, LilyAna Naturals eye cream moisturizer is anything but your average eye cream. In addition to clearing up fine lines and dark circles, it also works on scars and hyperpigmentation, and best of all, there's no chemicals and most of the ingredients are USDA-certified organic.
Images: Amazon (13)
Bustle may receive a portion of sales from products purchased from this article, which was created independently from Bustle's editorial and sales departments.