Sephora's Black Friday 2016 Sale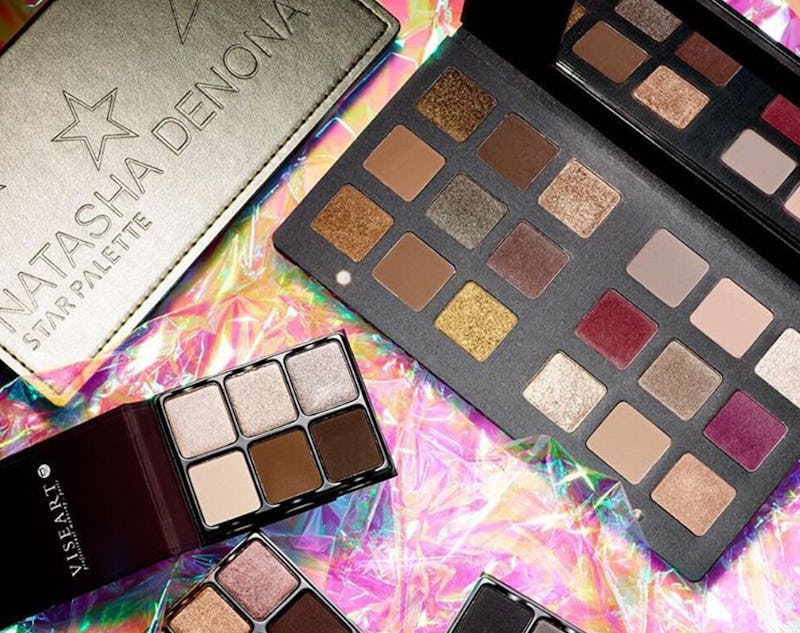 Black Friday is quickly approaching, and everyone's favorite beauty retailer is bringing the goods in a uniquely 2016 way. Sephora's Black Friday 2016 sale will be up to the brand's usual excellence, and eager shoppers can literally get a sneak peek at the action with the Sephora app starting on Nov. 18.
Currently, the only information we have to go on is Sephora's Black Friday landing page, which touts the promise of exclusive offers through the app (text APP to 63485). The preview kicks in on Nov. 18 so there's not much to look at right now, but Sephora's brand representatives confirm to Bustle that Sephora is having almost a full week of sales, starting with app-exclusive deals on Wednesday and ending on Monday with a Cyber Monday sale on Sephora.com.
You Can Shop The Sephora Black Friday Sale At Sephora.com
The information leaves beauty addicts with a tough game to call — the Sephora VIB sale, with 20 percent off all orders, just kicked off and is running from Nov. 11 to 14. So should VIBs pull the trigger on the goods now, or wait to navigate potentially deeper discounts with the shopping majority? Without more details on what the sales will look like, it'll obviously be a personal choice. But in my personal opinion, I'd say go for the popular, but smaller goods for the VIB sale (select items from Sarah Moon's NARS collection, for example), and then make a fast 'n' furious beeline for the bigger game Nov. 18 and on.
NARS Shadow Side Eye Set, $39, Sephora
The biggest difference is that everything is 20 percent off for the VIB sale, while the Black Friday-included stock is still a mystery. So if you know you want something — and know that everyone wants something — grab it while you can.
Giorgio Armani Beauty Lip Magnet Liquid Lipstick, $38, Sephora
That being said, play smart. Who knows if big name items like the Dyson Supersonic will be included in the Black Friday sales, but if it is, it could be gone in a second considering the buzz it's getting, so use the VIB all-access pass to discounts wisely.
Dyson Supersonic Hair Dryer, $399, Sephora
And keep your eyes glued on that app.
Images: Via Sephora/Instagram; Courtesy of Brands