In The Bustle Booth With Laura Marano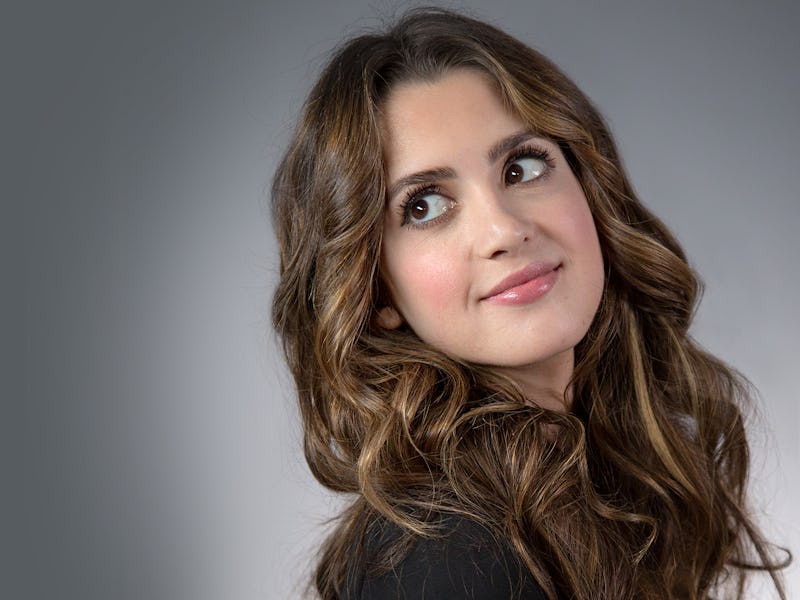 When celebrities come into Bustle HQ in New York, whether it's for a photoshoot, videoshoot, or a Facebook Live, we want to give them the chance to leave their mark. Literally. So we hand them a pen, a piece of paper, a few questions, and ask them to get creative. The rest is up to them. This time, actress & singer Laura Marano is leaving her mark in the Bustle Booth.
You may know Marano from a few different angles. Not only does she have a mega successful Disney Channel series, Austin & Ally (in which she plays the titular Ally), a hit single called "Boombox" with the same label that made Taylor Swift famous, and a whopping 1.82 million Twitter followers, the talented 20-year-old is now trying her hand at entrepreneurship with her own line of fragrances. She stopped by the Bustle office to show off her new wares and answer a few questions (one of which revealed the one major thing she has in common with Queen Fashionista, Anna Wintour), but before she left, she agreed to leave her mark (and to help tip the scales in the great hard shell/soft shell taco debate while she was at it).
Images: Abby Adkison (photo), Bry Crasch (design)/Bustle