'Gilmore Girls' Is Finally Exploring Michel's Life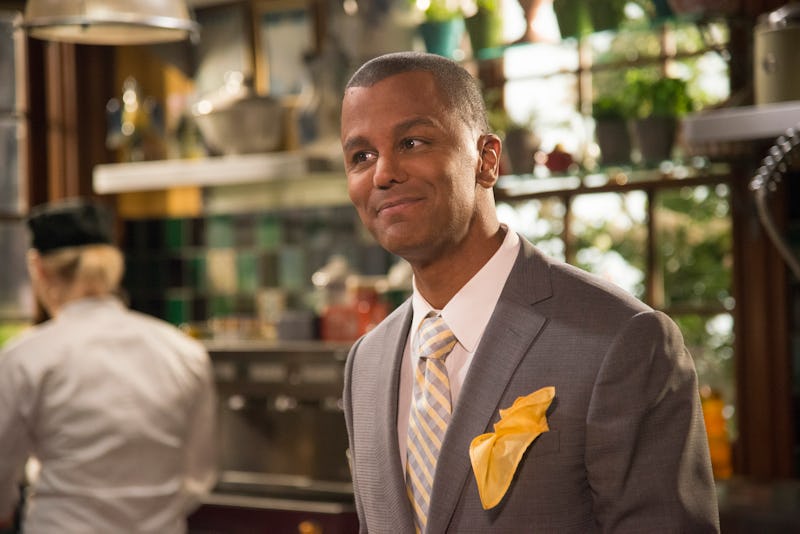 Gilmore Girls told many love stories over seven seasons, but one character who was never seen stepping out with a special someone is Michel. He's not the only townie in Stars Hollow who never had a romantic interest on the series. However, Michel will have a romantic life on Gilmore Girls: A Year In The Life and actor Yanic Truesdale explained why that's exciting for him in an interview with Bustle.
"I was craving to know more about who this guy is and why he's there in that little village," says Truesdale, "What does he do at night? Who are his friends? Is he dating?" He notes that we also only saw Michel's mother one time in the original series as well. "So, for me, that's why I'm so happy this time around, because we're finally exploring more of who he is."
Since Gilmore Girls first aired in the early 2000s, the fact that he was never seen dating anyone, plus perhaps his general tastes and attitude, lead many fans to speculate that Michel was gay. With fewer LGBT characters on television, that was one way to avoid telling those stories. The series never took a stance with regards to his sexuality.
"Had I had it my way," says Truesdale, "we would have explored his love life and all of that, so that would have been addressed. Because you can't explore the love life and leave it kind of ambiguous, which was the case. I was going on a date, but we didn't know who I was on a date with. He loves Celine Dion, so there are kind of clues [that Michel could be gay], but some people thought I had a secret crush on ... Lorelai."
Creator Amy Sherman-Palladino has discussed how plans for Sookie to be gay on GiImore Girls were turned down by the network. "Can you believe," asks Truesdale. "It's only just 15 years ago. That's a big deal." It's possible that, because of that, Michel's sexuality was left ambiguous. "So," says Truesdale, "I guess if Sookie couldn't be gay, I guess no one could be gay, right? It's so bizarre."
However, I think it's more important that we're seeing Michel's home life at all. "[who Michel dated] didn't change the way he behaved or his take on things," says Truesdale. While hinting at Michel's romance without providing answers can be frustrating and feel like a tease, it ultimately doesn't change the character. It will matter in terms of representation, but not really in terms of who Michel Gerard is — because Gilmore Girls fans already know. "In the end," concludes Truesdale, "if I'm married with a woman, if I'm married with a man, it didn't betray who he is."
Editor's Note: This article has been altered from its original version.
Image: Suzanne Hanover/Netflix