13 Gift Ideas For Your Significant Other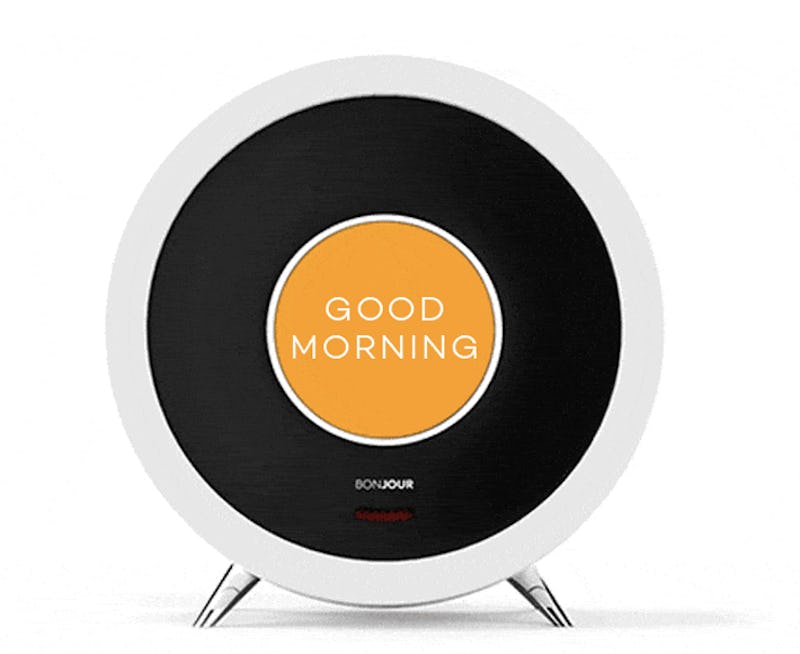 Sometimes buying a gift for a significant other can be daunting. I mean, you want to give them something you know they'll love, but that also shows just how well you know them and how much they mean to you. On the other hand, where you are in your relationship also plays a roll. If you've been together for four months, you don't want to go totally over the top, but if you've been together for three years, it's like, is this enough? Should I go bigger? Does this gigantic blow-up dinosaur pool float really say everything I want it to say?
Although when it comes down to it, it's the thought that counts most (right?), when the holiday season rolls around and it's time to pick out something for your love and partner-in-crime, there's a lot to consider — or not consider, if you want to take the pressure off. Personally, I've always found that going with things that you can both enjoy are the best gifts to give. Sharing is caring, as the Care Bears have always said.
So if you're starting to panic about what you'll be getting your significant other this year, calm down; I got you. Here are 13 gender-neutral gifts for your partner that will make you both happy this holiday season.
1. For The Animal Lover
If you know your partner isn't quite ready to become the parent of a fur baby or you already have enough fur babies at home, then I urge you to donate to an animal fund in the name of your significant other. While the ASPCA is always a great move, because they're reliable and you know where your money is going, researching smaller shelters is even better because it's harder for them to get the funds they need.
ASPCA Donation, $TBA (Your choice!)
2. For The Adventurer
Rogue Pro Zip Line Kit, $800, ZipLineGear
First of all, that fact that this gift even exists should be reason enough to get it for anyone you've ever loved ever in the world. Secondly, if your partner is an adventurer and you don't have the money right now to send them on trip to Costa Rica to zip line through the rainforest, then this is the next best thing, emphasis on best. Although it will cost you a pretty penny, a zip line kit will make you the gift-giving champion of the effing world! It's also great practice for your partner in case you can afford that holiday in Costa Rica next year.
3. For The Movie Junkie
Mira-Tech 2.4Inch Portable Mini Projector , $59, Amazon
When it comes to movies and movie junkies, you just can't get a screen big enough to ever truly satisfy them. In fact, even if you get them the biggest TV you can afford, these types are likely to still be disappointed. Since that's the case, you need to get them a projector. But not just any projector, but a mini projector so they can take that thing with them no matter where they go in life.
4. For The One Who's Consistently Late
I've had partners in the past who were consistently, without fail, always late. Even if they didn't oversleep and had ample time to get to where they needed to go, they were still late. It was almost as if they should have been studied, because it really made no sense that they were late all the damn time even when time was more than on their side.
It's one thing to look at the clock, but for the person who's always late, they need a little bit more assistance; these types need an artificial intelligence alarm clock that's pretty much a personal assistant… and that's exactly what you'll get when you purchase Bonjour, an alarm clock that's looking for funding on Kickstarter.
5. For The Budding Artist
Daler-Rowney Complete 111-Pience Art Set , $90, Amazon
If your partner is kicking themselves that they never pursued their dream to go to art school, then here's your big chance to add more color to their lives. Whether they've been meaning to try their hand at painting, drawing, sketching, or just want to stare at a blank canvas on an easel contemplating the great beyond, giving your partner an art kit is giving them hours of entertainment and helping them get a little bit closer to that dream of being the next van Gogh.
6. For The Homebody
L.L. Bean Wicked Good Moccasins , $50, Amazon
Although I think many of us have just naturally become homebodies thanks to all the conveniences we have at home — food delivery, endless movies at our fingertips, keeping in touch with friends via texts so we can pretend we have an actual social life — some of us are more homebodies than others. If that's the case for your partner, then they need L.L. Bean Wicked Good Moccasins. Not only is the name awesome (thanks, Maine!), but as someone who's been living in these things since she was a kid, I can attest to the fact that they're comfiest slippers out there.
7. For The Wine Lover
Wine of the Month Club, $37 to $152
Why more people don't give monthly memberships to things, I'll never understand. But, seriously, we need to get on that. That's why when it comes to your wine-loving partner, you want to turn to the Wine of the Month Club. Wine every month for a year? I mean, that's just the greatest.
8. For The Foodie
Mastering the Art of French Cooking Boxed Set , $61, Amazon
As much as foodies can sometimes be annoying in the way they talk through every meal about the spices and flavor and texture and all that, it's hard not to love someone who has such a passion for food. If your significant other is that person who drives everyone around them crazy during every meal, then they need the bible of cookbooks: Mastering the Art of French Cooking Boxed Set by the one and only Julia Child. What's awesome about this gift is that you get to reap the benefits, too, while your partner makes their way through the recipes.
9. For The One Who's Always Cold
Cashmere Throw, $249
Is your partner constantly cold? Could it be like 85 degrees and there's your partner all bundled up, complaining they're cold while you wipe the sweat from your brow? Well, for them the gift of cashmere is the gift that will continue to give no matter what the temperature.
10. For The Music Fan
Bose Quiet Comfort 25 Acoustic Noise Canceling Headphones , $299, Amazon
When it comes to music fans, gifts can run the gamut. Although, ideally, it would be great to get your partner's favorite band to play in the backyard, giving a private performance for them and just a few friends, making that happen isn't all that easy. So, the next best thing? Top quality headphones by Bose. Bose has made a name for themselves in the headphone business, so if you want the very best for your partner, their noise canceling headphones are what you want. It will sound like their favorite band is in the backyard. Sort of.
11. For The Activist
Planned Parenthood Donation, $TBA (Your choice!)
The results of this past election has pulled the inner activist out of many of us. If your significant other has also revealed themselves to be an activist, then making a donation to Planned Parenthood in the name of VP-elect Mike Pence, who has a history of restricting access to abortion rights and service, is the way to go. You're not just saying "I love you," with this gift, but "I love our sex life and want to keep our sexual health on the up and up."
12. The Traveler
Billykirk for J.Crew Waxed Canvas Weekender Bag, $298 J.Crew
I actually bought this bag for myself and I LOVE it. It's great-looking, classy, roomy, and will never go out of style. It's perfect for a weekend or, if your partner isn't a shoe fanatic like me, is big enough to pack up to a week. It's also durable AF, so this baby is going to last awhile.
13. For The One Who Has Everything
Snoopy Sno Cone Machine, $30, Amazon
Well, if they have you, then they have everything, right? Aww! So true! But, for real, if your significant other really has everything they could possibly want or need, then what can you do? Well... get them something nostalgic and sweet that will transport them back to one they were just knee-high to a grasshopper. Although this particular blast-from-the-past gift will take some investigating to find out what their favorite toy was back then, it will be worth it.
Images: ASPCA; Zip Line Gear; Amazon; Kickstarter; Blick; LL Bean; Wine of the Month; Barnes & Noble; Williams-Sonoma; Bose; Amanda Chatel; J.Crew; Amazon