This May Be ColourPop's Most Popular Product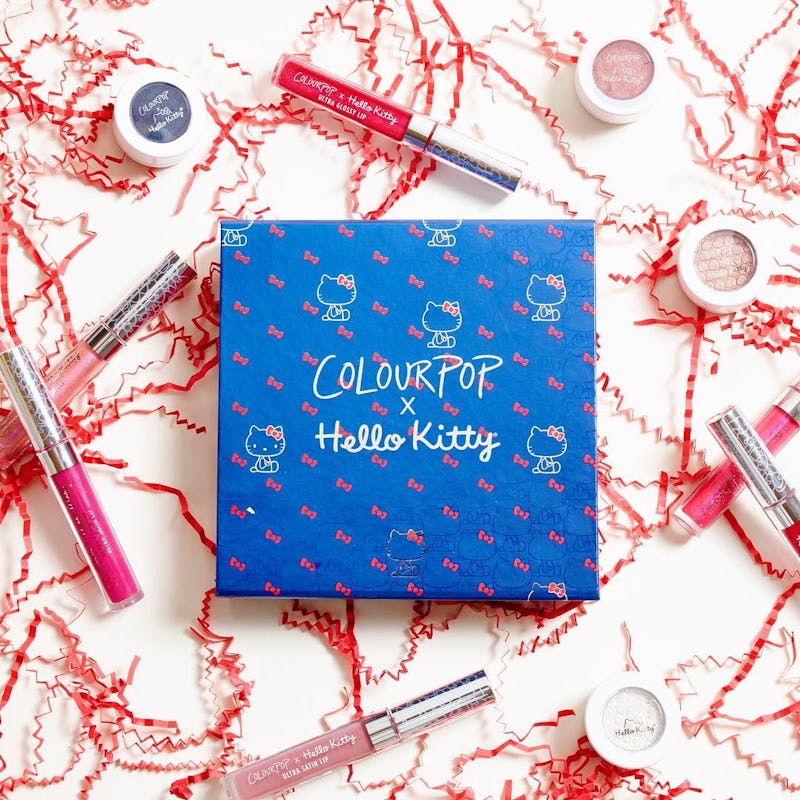 ColourPop never disappoints its fans. From their incredibly low prices to their frequent discounts on shipping, the brand seems to love pleasing their customers. The ColourPop x Hello Kitty Collection restock on Wednesday definitely did that just. Plus the restock may have revealed the most popular product in the range as well. During the restock, there was a clear stand out when it came to what fans were buying the most of, and if you're a fan of the brand and its Snapchat, it won't come as too much of a shock to you.
The Wednesday restock of the Hello Kitty collection was highly anticipated by ColorPop fans, but there was one item in particular that seemed to be the most popular. After only a few hours into the restock, School Is Fun, the gorgeous highlighter from the collection, was gone yet again. Considering that ColourPop's highlighters are cited over and over by beauty addicts as being out of this world, it's not exactly a shocking sell out.
Alongside School Is Fun, the super shock cheek blusher Coin Purse is gone as well. Basically, the individual face products from the collection are killing it. Plus, marketing manager — and ColourPop Snapchat superstar — Sharon Pak cited it as one of her favorites in the collection. You can catch her rocking the gorgeous highlight on the brand's Snapchat on the regular and in her personal Instagram. After seeing the product in action, its no wonder that it has sold out twice now.
ColourPop Super Shock Cheek in School Is Fun, $8, ColourPop
One look at this gorgeous product on the skin, and it's easy to see why is't so popular. The beautiful glow it gives doesn't seem to pick up too much of the texture on the skin but still is incredibly impactful.
Even fans who aren't big on Hello Kitty know that every single one of the products is amazing.
While clearly fans are all about the collection as a whole, School Is Fun seems to be a stand out.
While the ColourPop x Hello Kitty highlighter may be sold out, fans can all hope that maybe, just maybe the brand will restock one more time. There's always hope, right?
Images: ColourPop/Instagram