Take A Peek At More Spy Dramas Like 'Undercover'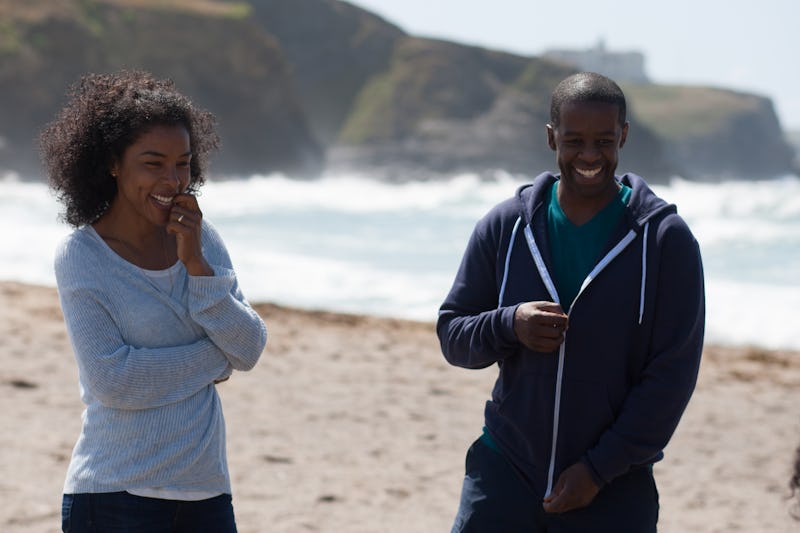 As the holiday season quickly approaches, the mid-season finales will start to come pouring in. Luckily, a new series will finish up its two-night premiere event on BBC America Thursday, and it's just enough to fill the void you may be feeling with some exceptional TV. All six episodes of Undercover premiered over Wednesday and Thursday night on BBC America. Of course to Americans, six episodes probably doesn't sound like much, but that's just how they do things in the United Kingdom. Still, since this drama will have come and gone so quickly on this network, you have to wonder if Undercover will return for Season 2.
Unfortunately, that answer is remaining under wraps for now. BBC One, the network on which Undercover originally debuted in the U.K., has yet to announce if the series will be returning for another season. Whether or not more Undercover will air in the U.S. on BBC America or somewhere else Americans can access is also unclear as of now.
However, the chances of a Season 2 of Undercover seem promising. For one thing, the series has garnered around 5 million viewers per episode during its run on BBC One in the U.K., according to the Broadcasters' Audience Research Board, which is pretty solid. The Season 1 finale has also seemed to (SPOILER ALERT) confuse the hell out of people, so they can't just end the series on that note, can they?
And I kind of don't blame those viewers because the premise for Undercover is pretty trippy to begin with. This thriller revolves around a woman named Maya (Sophie Okonedo) who is set to become the first black Director of Public Prosecutions when she discovers that her husband Nick (Adrian Lester) has been lying to her for years. Nick has a secret past as an undercover officer, but he left all that behind and assumed a false identity when he fell in love with Maya. Yes, prepare for some secrets to rock their worlds.
If you like what you see but are bummed about the fact that it may be all over after just six episodes, don't fret. There are loads of series like Undercover that are filled with the drama of espionage and come with a British accent, too. Would you think any less of the country that gave us James Bond?
Spooks
You may know this series under a different name, MI-5, which takes its name from the real-life British Security Service. As such, Spooks, which is a colloquialism for spies, follows the counter-intelligence and security agency's attempts at keeping the U.K. safe. The series had 10 seasons before it ended in 2011 and featured some of today's greatest British actors including David Oyelowo, Matthew Macfadyen, and Richard Armitage. You can catch Spooks for yourself by purchasing episodes through Amazon Video and iTunes.
Spy
If you're looking for a spy show that's a little less stressful and a lot more lighthearted, might I suggest the aptly-titled Spy? The comedy's two seasons, which are available to stream on Hulu, are about a spy who's just trying to impress his son and maybe the fellow agent he fancies, too. Come to think of it, the espionage might be the easiest task.
The Hour
Well, back to some serious spy stuff. The Hour follows a team of investigative journalists in Cold War-era England as they fight to tell the stories they think are important. All the while, this series is full of cover-ups and scandals. Now that I've piqued your interest, you can check out The Hour by purchasing it on Amazon Video, Google Play, or iTunes.
The Honourable Woman
International intrigue is the name of the game in The Honourable Woman, which follows a woman named Nessa Stein (Maggie Gyllenhaal) who took over her late father's arms business and aims to promote peace between Israelis and Palestinians. But there's no peace for Nessa, as she works to stop a secret from her past from coming out. You can catch all of the thrilling Season 1 of The Honourable Woman on Netflix.
London Spy
In case you don't get enough Ben Whishaw from The Hour, you can always watch London Spy, which is available for purchase on Amazon Video, Google Play, and iTunes. He stars as Danny, a man who finds out his investment banker lover is actually a spy, and then he gets drawn into the spy life as well. Yikes! Talk about a rough date.
The Night Manager
If you've been keeping up with the year in TV, you've probably heard of The Night Manager. Based on the John le Carré novel of the same name, this critically acclaimed series chronicles a soldier-turned-hotel manager's quest to bring down an international arms dealer. Unfortunately, this series will not be getting a Season 2 as many fans had hoped, so you'll just have to savor Season 1, which is available to stream on Amazon Prime, forever.
Or, you know, until Undercover hopefully returns for Season 2.
Image: Lee Searle Photography