Are These The Worst Sex Scenes In Fiction?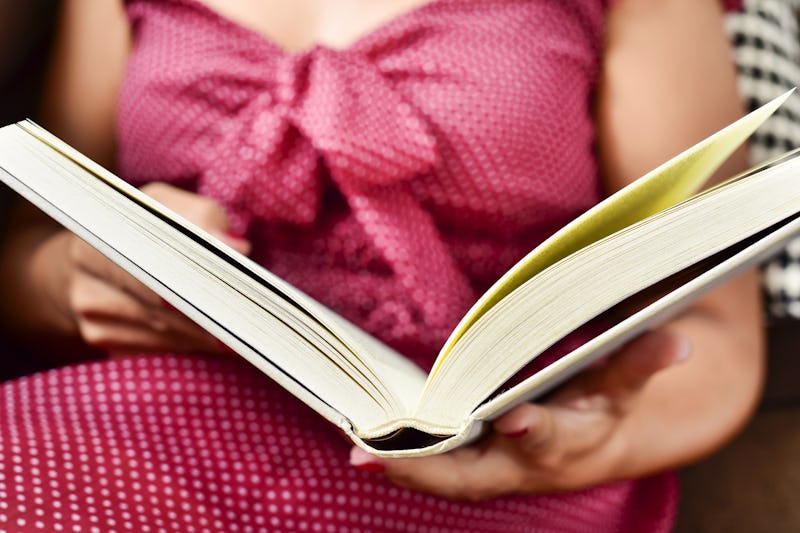 Studies have shown that laughter can alleviate depression and anxiety; now, more than ever, we are in desperate need of, say, some delightfully bizarre, inexplicably written sex scenes. And so, on the eighth day, the "Bad Sex in Fiction" Award shortlist was announced, and for a few, sweet moments, explosive giggling erupted across the internet. And it was so. Amen.
Now in its 23rd year, the Literary Review's "Bad Sex in Fiction" Award seeks to highlight "the most egregious passage of sexual description in a work of fiction" that is otherwise well-written. For founders Rhoda Koenig, a literary critic, and Auberon Waugh, former editor of the Literary Review, the goal was not to encourage ridicule (though, let's be real, that's exactly what this award does), but to discourage "poorly written, perfunctory or redundant passages of sexual description in modern fiction."
This year's shortlist features six novels, from Gayle Forman's latest work, Leave Me, to The Butcher's Hook, a debut from former British children's television host Janet Ellis. The Guardian has very kindly compiled a full list of 2016's nominees, along with the scenes that landed them on this list in the first place. Literary heavy hitters Jonathan Safran Foer, Ian McEwan and Eimear McBride were all allegedly in the running as well this year, proving that no matter how many love emails you pen to Natalie Portman, you still have the capacity to overwrite a masturbation scene.
Perhaps unsurprisingly, past winners of the award have been less than thrilled at their success. Morrissey, who won in 2015 for his debut novel List of the Lost with a scene that literally included the phrase "bulbous salutation" (sorry, is that not what you call an erection?), called the award "a repulsive horror." Tom Wolfe, whose novel I Am Charlotte Simmons was honored in 2005, claimed the bad sex was meant to be ironic, and those dummy British literary critics just didn't get it.
Okay fine, he didn't say "dummy," that was my own embellishment.
If good sex scenes, which are arguably much harder to pull off, are what you're craving, check out the inaugural Good Sex in Fiction award, which was introduced last month in response to the Bad Sex in Fiction award. Now everyone's happy, right?
Images: nito/Fotolia; Giphy (2)