'Fantastic Beasts' Inspires Environmental Change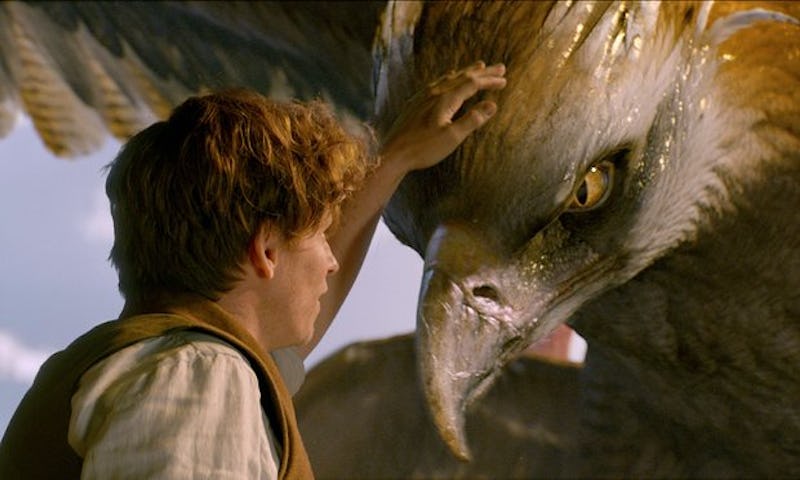 There were a number of interesting beasts throughout the eight-film Harry Potter series of movies, but Fantastic Beasts and Where to Find Them introduces not only a whole new set of creatures, but a variety of natural environments as well. Though the plot of the film surrounds the wizarding world and its human inhabitants, there is also a very deep environmental message interspersed throughout the action: that we perhaps should be looking more closely at our treatment of Earth's creatures and their natural environments.
In Fantastic Beasts, Eddie Redmayne stars as Newt Scamander, a magizoologist (a person who studies magical creatures) who comes to New York with a case full of creatures that would be unrecognizable to the average person. But just like many zoologist or animal environmentalists, Newt has a special connection to his animals. As Redmayne says in the Fantastic Beasts press notes, "Newt is the most comfortable around beasts and is seemingly content to be on his own in the company of his animals... his only agenda is to teach the value of these creatures to the rest of the magical world, which considers them dangerous."
This reverence for nature and respect for animal kind is strongly incorporated into the film. As director David Yates says in the press notes, "For inspiration, we looked for organic, anthropological references in the natural world, which is full of wonders and beautiful, amazing animals." Indeed, viewers of Fantastic Beasts who are motivated by Newt to take action in caring for animals or the environment need to only look to our own planet for opportunities to do so.
Yet the images shown on-screen are just as inspiring. Take Newt's larger-on-the-inside case, which was designed with the idea of animal comfort in mind. There are no cages in Newt's case, but rather separate environments for each creature. As production designer Stuart Craig says in the notes, "It's not a zoo. We went through many iterations of what it might look like, but it's not a zoo. Newt cares about the preservation of these creatures, and he cares about their comfort and happiness."
So while the action of Fantastic Beasts might revolve around Newt's visit to New York, his experiences with American wizards, and the ever-growing backstory behind Potter-verse characters, the movie's devotion to the preservation of nature, animal habitats, and the environment, sends a strong message — mainly that we, as humans, need to help our planet more. According to Potter creator and Beasts screenwriter J.K. Rowling, the animals in Fantastic Beasts are meant to sound a lot like the animals of Earth that we're used to, and that are threatened every day. When in danger, "They don't understand that they're supposed to hide," she says in the press notes. "So I had this idea that Newt was the lone voice saying, 'We have to preserve these creatures. We shouldn't be exterminating them.'" As we face greater climate change and the likely extinction of further species, hopefully Newt's message gets through to his movie's audiences.
Images: Warner Bros. Giphy