Master Your Look With The Kylie Cosmetics Brushes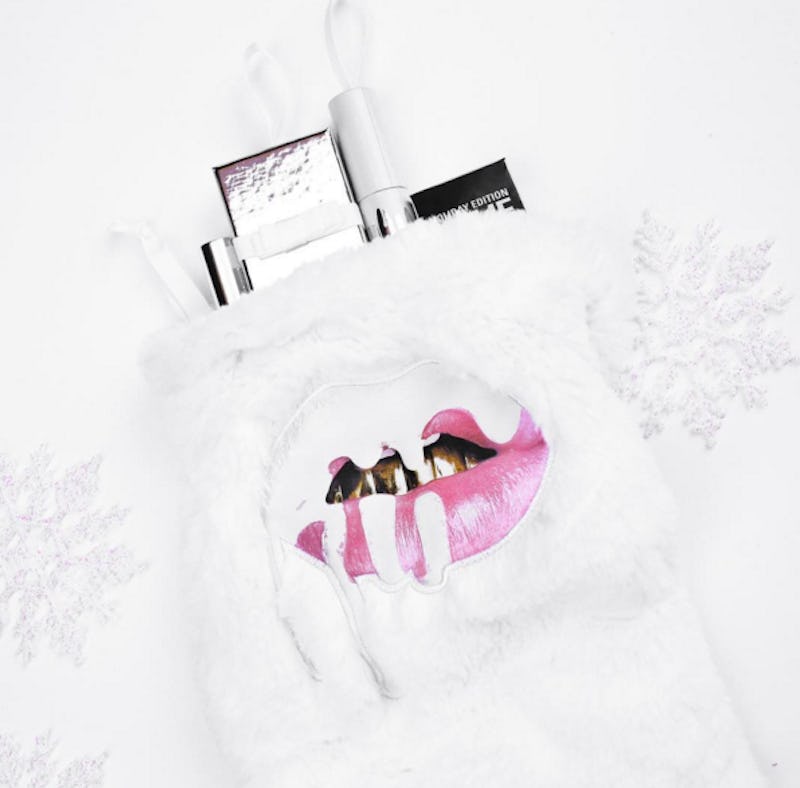 Count on none other than Kylie Jenner to make the season bright. She's playing Santa and delivering the best of the best for the season. It's safe to say that you're going to want her entire Holiday 2016 Collection under your tree. Go ahead and find out how to use the Kylie Cosmetics brushes so you'll know exactly how to get your holiday beauty look down from the very moment you unwrap them.
The first-ever brush set from the line will be available to shop at 4 p.m. ET/1 p.m. PT on Nov. 21, and there's a chance that these brushes are limited edition, so you're going to want to rack up while you can. The set contains five different tools that are perfect for applying eyeshadow.
Based on the photo she posted to Snapchat, there's a brush that's great for adding color to your crease, sweeping shadow across your eyelids, blending and more. Between these utensils and the latest Kyshadow Palette, you're going to have one flawless look this season. Make sure this brush set is on your wishlist and then get ready to shop the moment they hit the Kylie Cosmetics website. Because whether you're on the naughty or nice list, you need these in your life!
These are the only tools you'll need to create an incredible eye look. From left to right: the flat brush looks like it'll be great for sweeping large amounts of color across the lid, the large fluffy brush will be great for blending out colors, the smallest brush will help you smudge eyeliner so you don't notice any imperfections, the flat brush allows you to pack on color on the outside of the lid, and finally, the last brush will be just what you need to add color to define your crease.
Well, those and this holiday edition palette, of course.
The names themselves are enough to get you in the holiday spirit.
And the colors will have you feeling jolly in no time!
Check out how Jenner's makeup artist used brushes to apply Kyshadow so that when your very own brush set arrives, you'll be ready.
Waking up to a stocking full of Kylie Cosmetics goodies would be a dream come true. Be online the moment they become available so you don't miss out. Something tells me Kylie Cosmetics will be delivering to boys and girls everywhere, and you're going to want one of those packages to have your name on it!
Images: kyliecosmetics/Instagram (1); kylizzlemynizzl/Snapchat (3)