5 Romance Novelists On Their Fave Male Hero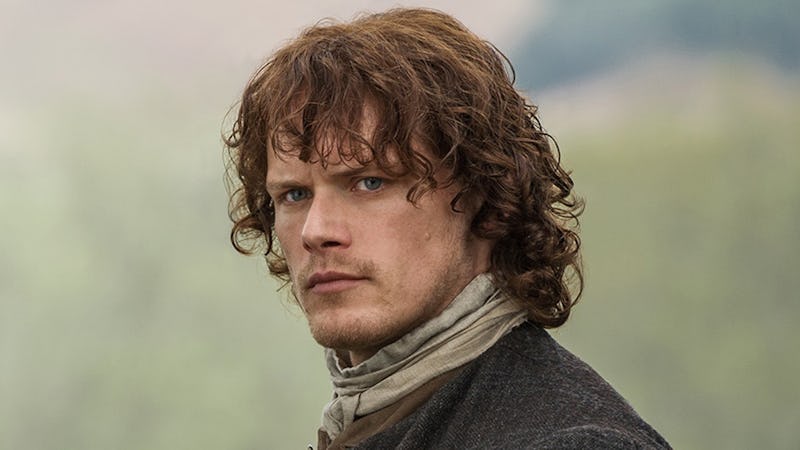 It's the most wonderful (read: anguished) time of the year for writers: NaNoWriMo, or National Novel Writing Month. For the non-initiated, NaNoWriMo is a 30-day challenge that encourages writers to complete a 50,000-word novel during the month of November. Yep — it's harder than it sounds. Luckily, Bustle will be providing NaNoWriMo tips and tricks all month long, and today, I have a fun one for the romance readers among us. Five bestselling romance novelists told us all about the male hero that inspires their writing.
New York Times bestsellers Christina Lauren, Laura Griffin, Jennifer Probst, JT Ellison, and Alice Clayton know a thing or two about writing male heroes that get your heart bumping and blood pumping. They've already told us about how they write sex scenes and how they create tension between characters, but this week, they dish on the characters themselves. If you're looking for more stories on romance novels, urban fantasy, and women's fiction, visit XOXO After Dark.
Christina Lauren:
Christina Lauren is the combined pen name of long-time writing partners/besties/soulmates and brain-twins Christina Hobbs and Lauren Billings, the New York Times, USA Today, and #1 international bestselling authors of the Beautiful Bastard and Wild Seasons series, Sublime, and The House.
"Travis Bean from Mercy Brown's Loud Is How I Love You is a perfect example of our favorite kind of hero: strong character, ambitious, assertive—supporting a powerhouse woman."
Laura Griffin:
New York Times bestselling author Laura Griffin is the author of the Tracers series, the Alpha Crew series, the Moreno & Hart series and several other novels.
"I love Jack Reacher from Lee Child's series. Reacher is a classic lone wolf who is tough (of course), and never backs down from a challenge. But what truly stands out about Reacher is his strong moral compass. No matter how dire the situation, he finds a way to remain true to his code of ethics."
Jennifer Probst:
Jennifer Probst's novels, novellas, and ebooks range from sexy contemporary romance to erotica. She is a New York Times and USA TODAY bestselling author.
"I adore an alpha male for so many reasons. Besides being dominant, controlling, wicked smart, and hard to deal with, there is endless possibilities to play with. From the billionaire businessman, to the working contractor hero, I enjoy creating a problematic hero who is a bit broken, isolated, and protective of his heart. An alpha male demands I know his secrets in order to write him well for the reader, and matching him with the perfect heroine allows his good traits to surface. Look at James Bond. He's sexy, charming, controlling, intelligent, and seductive, but he is difficult to get to know, and keeps himself emotionally isolated. He is multi-faceted and there is pain buried deep, but it rarely comes out. This is the type of hero I love to write!"
JT Ellison:
New York Times bestselling author J.T. Ellison writes dark psychological thrillers starring Nashville Homicide Lt. Taylor Jackson and medical examiner Dr. Samantha Owens, and pens the Nicholas Drummond series with #1 New York Times bestselling author Catherine Coulter.
"James Alexander Malcolm McKenzie Fraser, AKA Jaime Fraser from Diana Gabaldon's Outlander series, is a warrior, a courtier, a progressive thinker, and still manages to be tender, nurturing, and respectful. He would die for honor, for what he believes, and to protect the woman he loves, the true hallmarks of a hero. Je suis prest indeed.
Alice Clayton:
Alice Clayton worked in the cosmetics industry for over a decade before picking up a pen (read: laptop). She enjoys gardening but not weeding, baking but not cleaning up, and finally convinced her long-time boyfriend to marry her.
"I think my favorite male hero is my very first male hero, Jack Hamilton from the Redhead Series. He inspires me I think because his love for his redhead is absolute, even when they're going through issues. He never questions his love for her, he never sees past his love for her to something or someone else, it's his touchstone. Whenever I need inspiration about how to make characters connect, I go back to Jack. Sigh..."
Images: Starz; Courtesy of Simon & Schuster