Winter-Themed Thrillers That Will Keep You Awake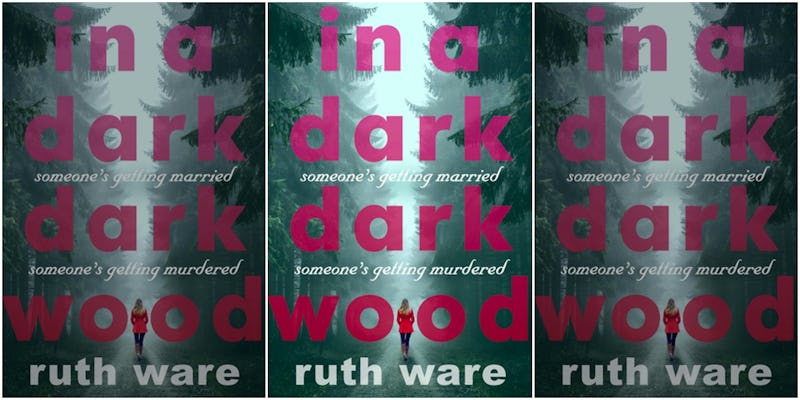 Winter is the ideal time to read thrillers, because the weather already sets the scene. Just think of the iconic opener, "It was a dark and stormy night." Naturally, when the weather is dark and stormy, the best thing you can do is bundle up, take a seat by the fire, and grab a terrifying thriller novel to entertain you. And by entertain you, I mean keep you up all night until the fire is just embers and everyone else is asleep.
There are so many holidays in the winter time, and you may be tempted to read happy novels. You may want to read books about holiday cheer and fresh beginnings for the New Year, thinking that they will lift your spirits. But I'm here to tell you that only thrillers will truly keep you warm in the cold winter months. You'll forget all about your cold hands, because you'll be too focused on the shivers running down your spine. Of course, you can read all those cheery novels, too – you're going to need them to be able to sleep, after reading the following winter-themed thrillers. Here are my recommendations:
Nora is unexpectedly invited to her friend Clare's bachelorette party, despite the fact that Nora hasn't seen Clare in ten years. Nora makes the trek to a cabin in the cold woods, but the bachelorette party doesn't go as expected in this wintry thriller.
A group of classics students at a New England college go down a dark road. The question isn't what they did... it's why. This book is long enough to keep you entertained for hours (and its scenes at the snowy New England campus fit perfectly in the winter season). You'll have a hard time putting it down.
It's the end of winter in a small university town, and the body of an infant is found in the woods. Freelance journalist Molly Anderson covers the case, but realizes that the mystery is even bigger than everyone once thought in this chilly thriller.
Two schoolgirls are kidnapped in 1978. Rachel is found unharmed, but Sophie is not. Thirty years later, a string of events forces Rachel to revisit the case to find out exactly what happened all those years ago in this psychological thriller.
Protagonist Freddie is traveling through the French Pyerenees in winter 1928 when his car crashes. He walks to a nearby village to wait out the storm, and he meets Fabrissa, a woman who will introduce him to an old mystery that will keep you up all night reading.
Katrine and Joakim Westin move to a house on the Swedish island Oland, but soon after moving, Katrine drowns off the rocks. Joakim is left in the house alone with his children, but his sanity is slowly slipping. This Christmas-themed thriller will certainly send a chill down your spine.
Set in cold downtown Chicago, this story follows Quinn Collins as she searches for her missing roommate Esther. This twisty thriller will keep you guessing until the end as to how the different plotlines will all come together.
In this winter-themed thriller perfect for a night of reading that will keep you on the edge of your seat, two girls are kidnapped. The twist? The kidnapper tells the families that whoever offers the highest ransom will get to see their child again.
If you prefer cozy mysteries on cold winter nights, this classic Agatha Christie is perfect for you: a parlor game on a cold winter's night soon turns deadly in this early Christie page-turner.
Jack Torrance retreats to the terrifying Overlook Hotel in this classic cold-weather thriller. It's a classic must-read if you want to be scared on a snowy evening.
Image: Instagram/mybookbath (1)