KL Polishes By KathleenLights Are Affordable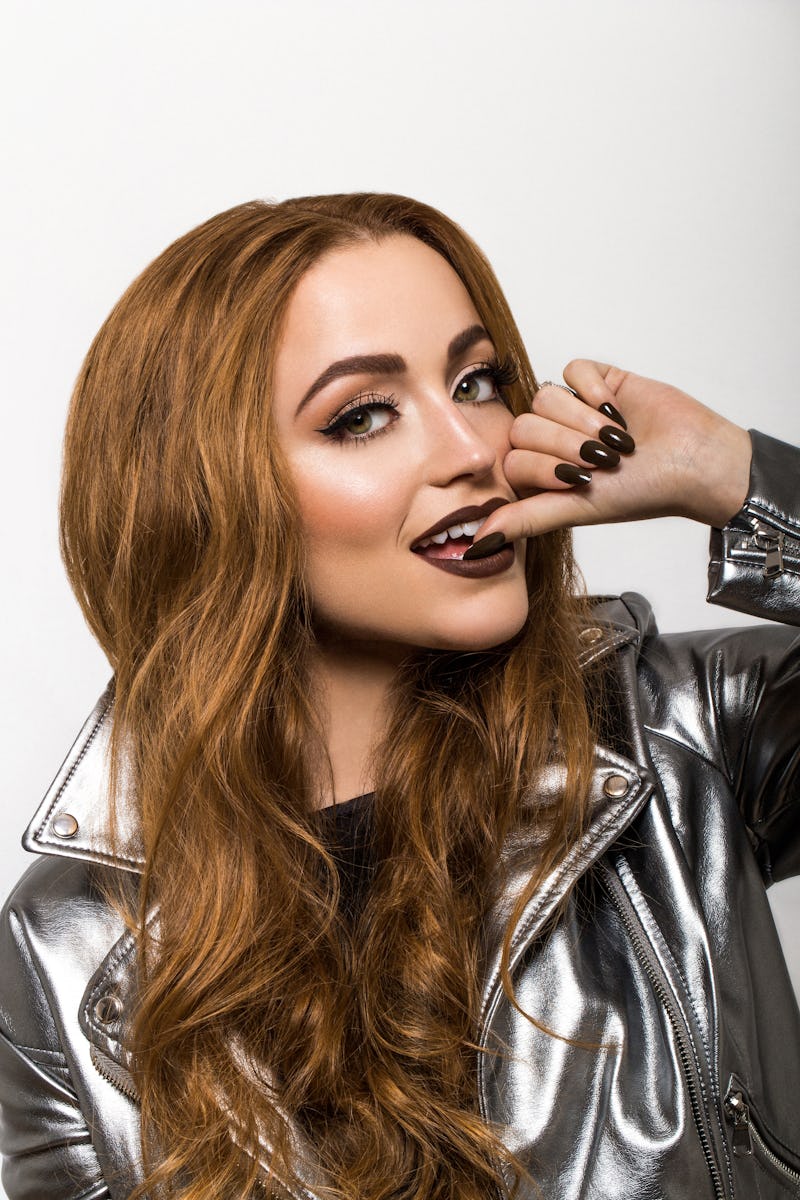 Get those wallets ready, because the KL Polish by KathleenLights details are finally here. Kathleen Fuentes, the YouTuber behind the beauty channel that has 2.7 million subscribers, created six gorgeous shades for her first ever solo line. How much is KL Polish, you ask? With a love for affordable products, it only makes sense that she'd make the line available for everyone.
After teasing her fans for months now, Fuentes' KL Polishes are finally here. Well, sort of. The site is live and products are available for pre-sale, but they won't officially hit the online shop until Dec. 5. Just in time to add to your holiday wish list, this launch couldn't have come at a better time. KL Polish by Kathleen Lights are $8.50 each.
*Cue the excitement.* That's pretty darn affordable, if you ask me. Especially considering that they're five-free, cruelty free, and made in the USA, according to the site. If you're looking to collect all six shades, it will cost you $51.
Although the polishes aren't as affordable as some drugstore brands out there, they're definitely still a great price. Aside from her collab with ColourPop, these are the most affordable products that she's created so far. The price also leaves the door open for them to arrive in drugstores in the future as well.
In the past, Fuentes has created everything from highlighter palettes and single shadows to a variety of different lip products.
Her Makeup Geek Highlighter Palette was the most expensive of them all at $39. The YouTuber talks about a mix of high and low beauty products on her channel, but it's nice to see she's keeping it affordable for her own products.
It turns out that Fuentes has plans to come out with even more shades as well. "I have something special & sparkly coming out for my birthday & people are going to be SO EXCITED when they see what it's called," Fuentes tells Bustle via email. "I'm also working on a new line for Spring!"
The six colors are absolutely perfect for fall and winter, so I can't wait to see what she comes up with next. Especially when they're at such a great price!
Images: Courtesy KL Polish