America Chavez Is The Queer Superhero We Need RN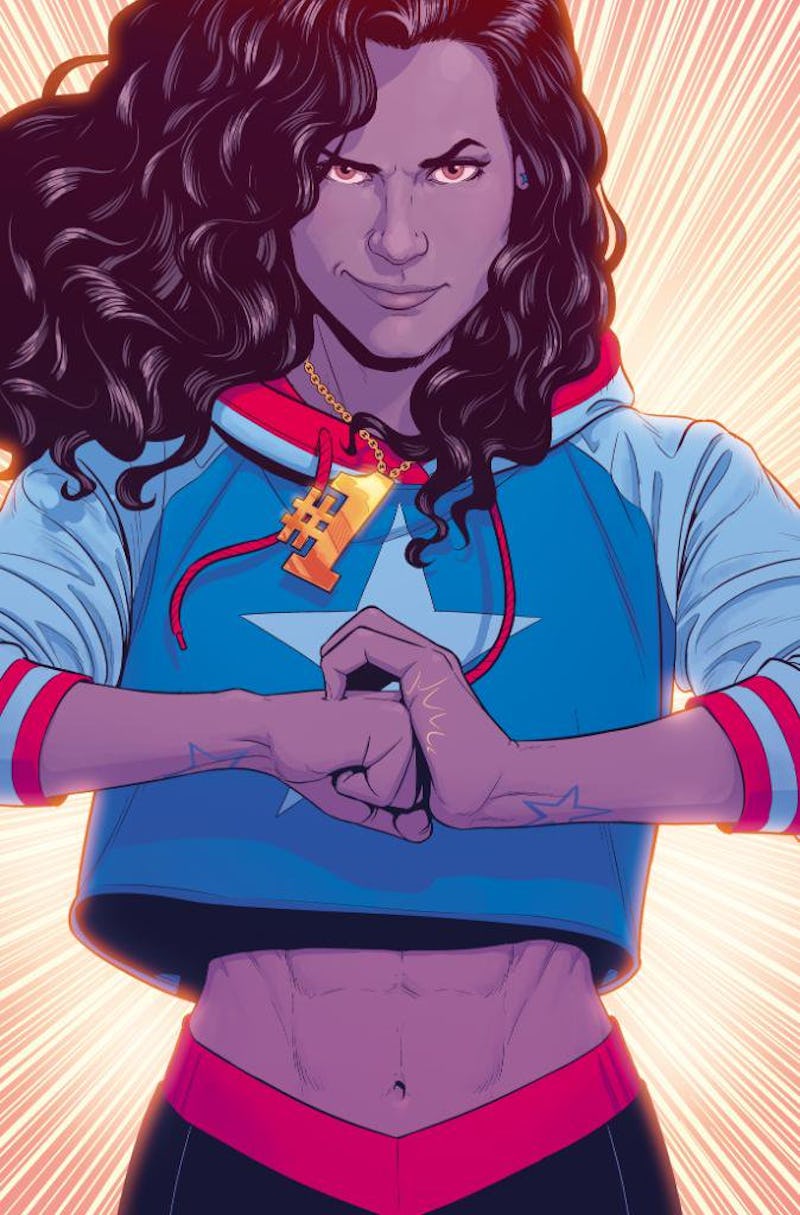 She first appeared in 2011's Vengeance, built a following in 2013's Young Avengers, and now a cult-favorite character is finally getting her own series. America Chavez is the queer superhero we need right now, and her new series is going to be written by Gabby Rivera: a queer Latinx YA writer. Get ready to read all about this flying, super-strong Miss America.
America's original creators, Joe Casey and Nick Dragotta, have been gunning for a standalone America Chavez series for the last few years. Marvel drug its feet on the release, however, leading Casey and Dragotta to partner with Image to produce All-America Comix , starring America Vasquez. Image announced All-America Comix this summer, and the series is expected to debut sometime in 2017.
Marvel editor Will Moses tells Refinery 29 that the Big Two comic book publisher "had been looking to do an America series for a while," saying it had "just been a matter of finding the right person to have that voice for the character." Moses tapped Rivera, a YA novelist whose book, Juliet Takes a Breath, centers on a young, queer Puerto Rican woman who moves across the country for an internship with her favorite writer.
Joe Quinones (Howard the Duck) will illustrate Marvel's America Chavez series, and Marguerite Sauvage (Faith) is attached as cover artist.
As io9 notes, although Marvel has generally shown a better handling of diversity than other comic book publishers, its recent record on LGBTQIA characters leaves something to be desired:
It's been a bad year for LGBT character representation for Marvel, with the end of Angela: Queen of Hel earlier this year and heavy criticism for their erasure of demigod Hercules' bisexuality, as well as a general lack of prominently visible LGBT characters in either its comics or movies. ... America represents a step in the right direction, but it's just a start.
Check out Marvel's America Chavez standalone series when it hits store shelves in March 2017.
Images: Marvel