Where To Buy The Becca x Jaclyn Hill Face Palette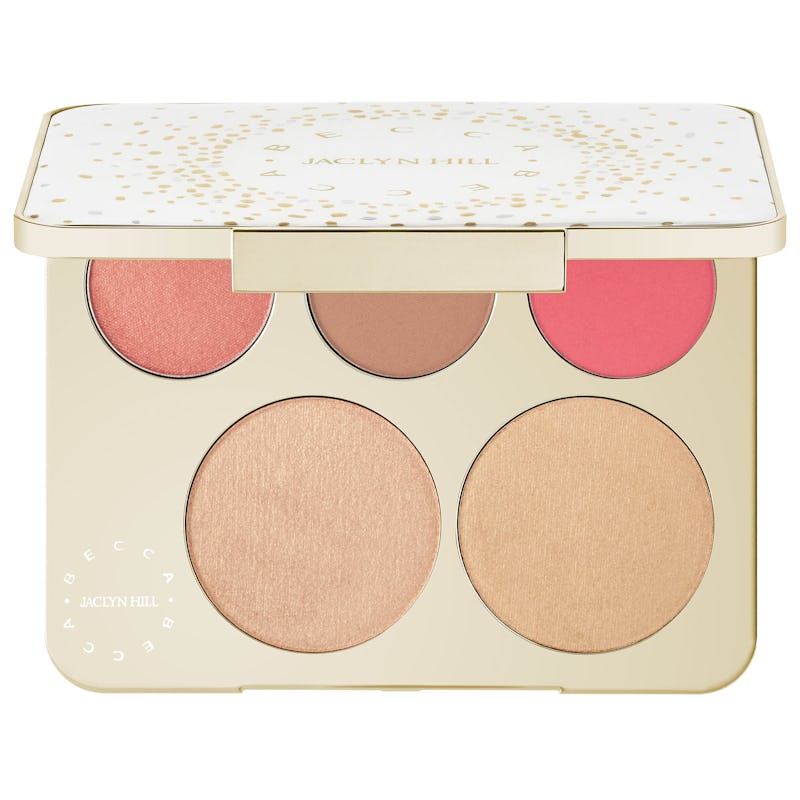 It's arguably one of the most highly-anticipated restocks for beauty lovers, and it's finally here: On Nov. 20, the Becca x Jaclyn Hill Champagne Glow Palette came back on the market. For those who don't understand the sheer gloriousness of this restock, let's travel back in time. YouTuber Jaclyn Hill made waves when she created a highlighter called Champagne Pop for Becca.
It was so beloved that it became a permanent part of the collection — and inspired Becca to commission Hill to create a full highlighter palette, otherwise known as the Champagne Glow Collection. Naturally, it sold out extremely fast, and the company said it wouldn't be coming back. Then, on Nov. 15, Becca put a callout on social media: Did fans want to see the palette return?
The Becca x Jaclyn Hill Champagne Glow Palette is now available at Sephora in the United States and Canada in limited quantities.
The incredible, limited-edition collection includes Champagne Splits Shimmering Skin Perfector, Mineral Blush Duo, Shimmering Skin Perfector Slimlight, and a limited-edition Angled Highlighting Brush. It's an extremely versatile palette that can be used by anyone, from beauty pros to the novice who just wants to shine.
Becca x Jaclyn Hill Champagne Collection, $52, sephora.com
The palette will likely sell out in a matter of days — if not hours — so if you want to add this favorite to your arsenal, there's no time like the present. Go forth and get your glow on before this unbelievable set is gone forever.
Images: Courtesy Sephora