Becca's Champagne Glow Palette Is Being Restocked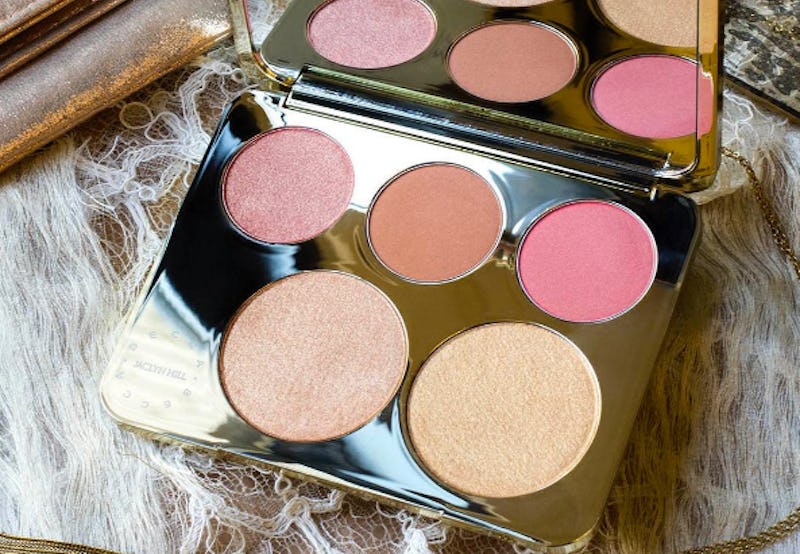 Trust me when I say that the holidays just got a little brighter. Thanks to the power of social media, Becca is bringing back their Champagne Glow Palette for the last time. You might have thought that these gorgeous sets were all sold up, but the company has scraped up a few more for a limited relaunch. When will the Becca x Jaclyn Hill Champagne Glow Palette be restocked for the holidays? Get those wallets ready, because this is one relaunch that you won't want to miss.
The Becca x Jaclyn Hill Champagne Glow Palette came and went in the blink of an eye. When it first came out, the company told everyone that it the kit was limited-edition, which created a mad dash of people trying to add it to their makeup bag. Thankfully, you'll get another shot just in time for the holiday season.
According to the company's Instagram post, the Becca x Jaclyn Hill Champagne Glow Palette restock is on Nov. 20.
This is perfect for al the people who didn't have a chance to stock up on it the first time. It's also great for the people who have already put a dent in the one they purchased this summer.
There is one downfall to this relaunch. According to the brand's social media post, the palette will only be available in super limited quantities on the US and Canada Sephora websites. No time has been announced yet. You'll definitely want to be sitting by your computer on launch day. There's no doubt in my mind that it will sell just as fast the second time around.
In case you don't remember, the palette comes with three blushes — Rose Spritz Luminous Blush, Amaretto Mineral Blush, and Pamplemousse Mineral Blush — and two of Hill's signature highlighters. Of course, it also had the mega-popular Champagne Pop that inspired the entire collection as well as the new Prosecco Pop shade that Hill created.
Odds are the Champagne Glow Palette will still be $52, just like it was the first time around. Considering that it's selling for over $100 on eBay, the price doesn't seem so bad. Especially when you consider that it has five different products in it. That's like getting each one for about $10 a piece.
Bottom line: you should cancel al of your plans for Nov. 20, because this makeup opportunity won't come along again.