Buy These Books For Your Mom This Holiday Season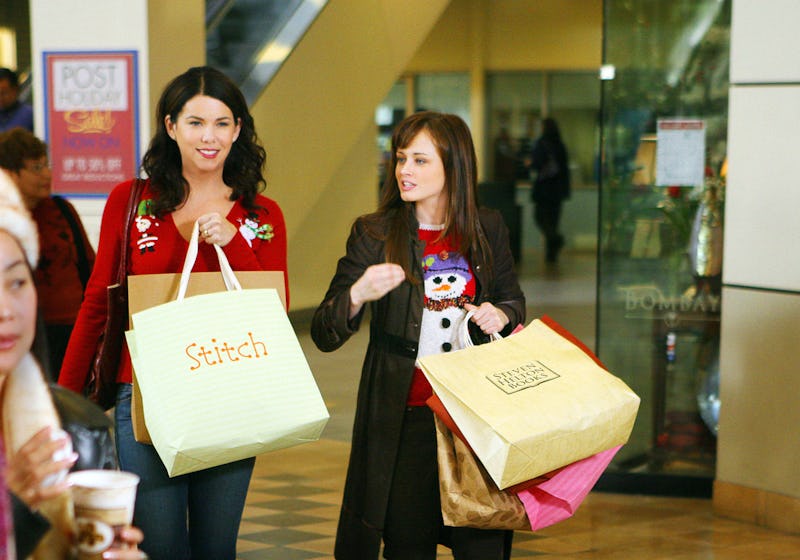 The holidays are fast approaching, which means it's time to find the perfect gift for your mom. But don't panic, just one trip to the bookstore is all you need. With the help of some amazing authors, you'll be able to give your mom a gift that she'll adore.
My biggest suggestion for gift-giving (especially if you're gifting a book) is to try to think of something unique to the person's interests. Inevitably, all of these books are the perfect gift to give my mom, but all tastes and relationships are different. Even if you're not able to find the perfect book gift for your mom on this list, I hope that you're able to use it as a springboard for other ideas. What does your mom love to do? What shared interests do you have? What's something that will make her laugh with nostalgia? Trust me whatever it is, there's a book for that.
From family stories to books that are just purely good to read, the books on this list are all excellent candidates for your mom's holiday gift. Not to mention, if you read along with her (or borrow the book after), the two of you will have something fun to talk about. (Plus: books are SO easy to wrap. )
No matter how you're celebrating this season, these books are perfect to light up your mom's holiday.
1. Talking as Fast as I Can by Lauren Graham
Watching the Gilmore Girls revival put us all on a supreme mother-daughter high over the Thanksgiving holiday. Keep it going by gifting your mom Lauren Graham's memoir. Graham is just as charming in writing as she is in person, making this the perfect book to chat about over PopTarts and coffee.
2. Swing Time by Zadie Smith
If your mom's an avid reader and always after the next big read, then this is a definite win of a present. Legendary author Zadie Smith tells the story of two girls with a passion for dancing as they grow up, compete with each other, and face the world. A wide-scoping novel filled with music, insight, and gorgeous writing, Swing Time is one your mom is sure to love.
3. Commonwealth by Ann Patchett
Ann Patchett is a gem, and if your mom isn't already in love with her work, she will be after reading Commonwealth. In Patchett's latest book, we read about a family over five generations, watching the effects of an affair play out over time. With intimate meditations on family connections, exquisite writing, and delectable drama, this book is one your mother will soak up in one weekend.
4. The Queen of the Night by Alexander Chee
My own mother fell hard for this book. If your mom likes historical fiction, she will too. Set in the dazzlingly exquisite world of the Paris Opera in the late 19th century, the book follows Lilliet Verne, an opera star who has just been given the honor of her own libretto. But when Lilliet discovers that the libretto betrays one of her most precious secrets, she dives back into the past and tells you about the daring adventures that brought her to where she is today. This book has something for everybody, and is nearly impossible to put down.
5. My Life in France by Julia Child
If your mom's a Julia Child fan, or even just someone who loves to cook, she'll adore her own copy of the famous chef's memoir. We follow the charming Child as she arrives in France in 1948 — knowing nothing about cooking — and dives into the French culinary world. A classic!
6. In Other Words by Jhumpa Lahiri
In this fascinating book, Pulitzer Prize winner Jhumpa Lahiri dives into her relationship with a foreign language — in Lahiri's case, Italian. As she wrote this book originally in Italian, she investigates the journey of learning to express oneself in another language. A fascinating read, perfect for moms who love to learn.
7. We Love You, Charlie Freeman by Kaitlyn Greenidge
In this wonderful book, the Freeman family moves to the Toneybee Institute in rural Massachusetts to participate in an experiment in which they raise a chimpanzee as a member of their own family. As the Freemans deal with the strange circumstance of the experiment as well as the pressures of being a black family in a primarily white area, this book is a powerful and enthralling story ready to take you in. (A great pick if you're looking for a book to read together.)
8. What I Talk About When I Talk About Running by Haruki Murakami
My mom is obsessed with running; if yours is too, then this is the perfect book to give. Amazing novelist Haruki Murakami meditates on his life-long relationship with running and how it has affected him and his writing. This book is beautiful, contemplative, and something your mom will read again and again.
Images: Andrew Neel/Unsplash