Kandi's Ex Tries Reconnecting With The 'RHOA' Star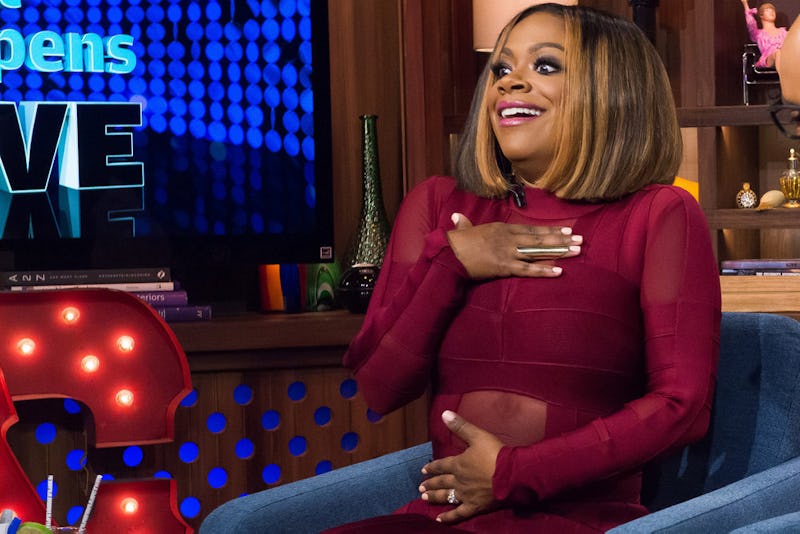 During the latest Real Housewives of Atlanta episode, a mysterious woman crashes Kandi's Kandi Factory meeting who turns out to be the girlfriend of Riley's father. But who is Kandi's ex? Russell "Block" Spencer, as he's known, is also in music management and the CEO of his own company, just like Kandi. Kris Kelli, the woman, suggests that Kandi should let Block talk to his daughter. Kandi, though, is taking her cues from Riley, who has closed herself off from her father.
Overall, it's a weird moment, especially once Riley points out that if her dad wanted to connect with her again, he should have met up with her, not done things through his girlfriend. Riley remains one of the most likable and well adjusted kids on reality TV, and she handles this news in stride. Kandi seems regretful that Riley had to go through such a hard time growing up without a dad. As Shereé explained, it's disappointing and even devastating to have a parent that doesn't choose to make the time to make commitments with their child a priority, and Block even admitted that he wasn't there for Riley at some key times.
In an interview with Bravo, Kandi explains that her relationship with Block was very short — only "a few months," and was characterized by dishonesty, because she claims he was still in another relationship while they were together. Otherwise, she doesn't have much to say about their relationship. But Kandi does add during the episode of RHOA that Porsha once had some kind of tie to Block, and the implication is that the two used to date.
Whatever is going on here, it seems tied together by Kandi's friend Lena, who was recording with Block at the end of the episode and even took him to task for being such a negligent parent. The episode cuts off before Kandi and Block meet up, but it seems to be leading to a bigger conflict, especially since the previews show Mama Joyce getting involved, and she does not back down without a serious fight.
Image: Charles Sykes/Bravo