MAC's Shadescents Are Coming Soon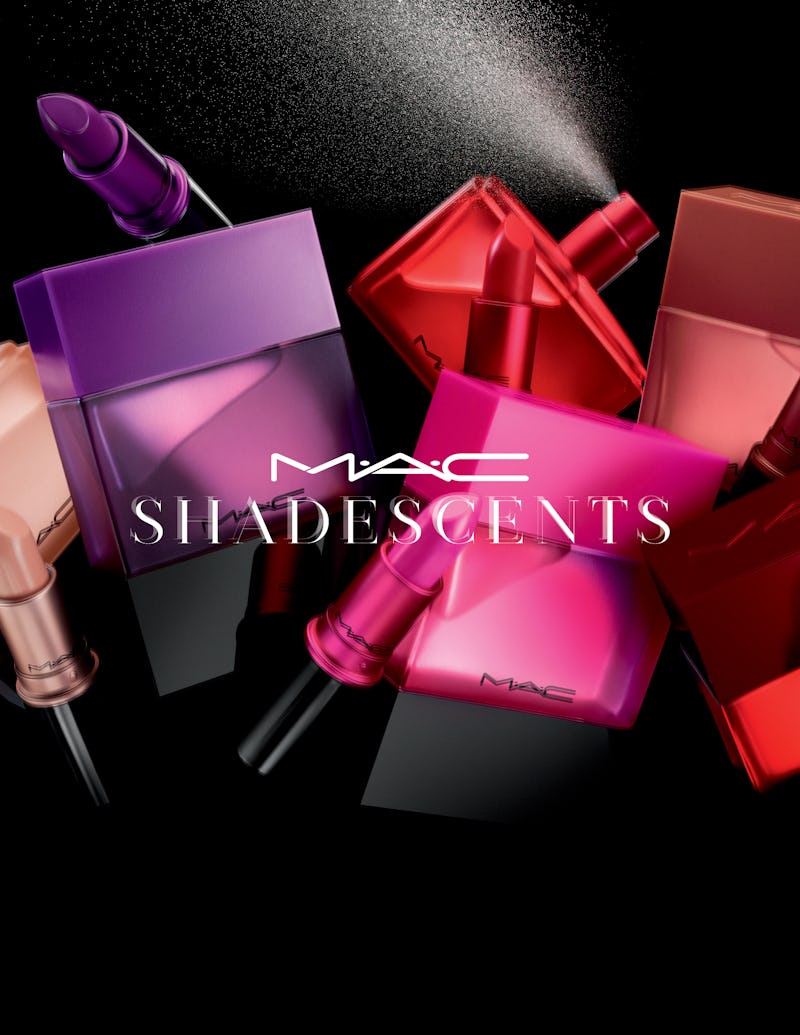 Beauty addicts everywhere typically have a strong reverence for MAC Cosmetics. Now, the brand is branching out in the coolest way. The MAC Shadescents line is a perfume collection inspired by the brand's most iconic lipsticks. From Velvet Teddy to Ruby Woo, the lippies are getting a perfume makeover, and in my opinion, it's going to be a huge hit. Another things fans are going to love, though? They don't have to wait very long to snag them.
According to a press release from the brand, the MAC Shadescents launch online at MAC.com and Macys.com on Nov. 30. After that, fans can begin shopping the collection of fragrances in stores on Dec. 8. The brand's launch coincides perfectly with holiday gift shopping, and for fans of the classic MAC lip, they'll be scrambling to snag this incredibly exciting, innovative collection.
The idea is basically a stroke of genius, after all. Ruby Woo, Velvet Teddy, Lady Danger, My Heroine, Candy Yum-Yum, and Crème d'Nude are the six shades set to be converted into fragrance, and all six are commonly cited as cult favorites. Plus, they'll all have scents specifically inspired by their gorgeous hues. If you're a major fun of the sultry shade of Ruby Woo, you may just love these new fragrances.
The brand hasn't released a price for the newly curated fragrances as of press time, but I'm guessing it'll be in the $30-50 range. Even though the brand has been making fragrance for a while now, it's the unique idea of crafting fragrance based on cult classics that has fans excited.
The scents are meant to evoke the same feelings as the lippies themselves. With the brand describing Ruby Woo as bold and Crème d'Nude as vibrantly sexy. MAC is also encouraging fans to hashtag their personal scents with #IAmVelvetTeddy or one of the other six fragrances.
Another awesome element to the Shadescents? Their ambassadors. With stars like Ashley Benson, Blac Chyna, and Tracee Ellis Ross representing different scents, it's a cool way to show that there's a lippie inspired scent for everyone.
If you've ever wanted to take your love of a MAC lipstick to the next level, Shadescents are going to let you do it. Get ready to shop, fans, because on Nov. 30, they're officially available online.
Images: Courtesy of MAC Cosmetics