'Hairspray Live!' Is Almost Here, Everyone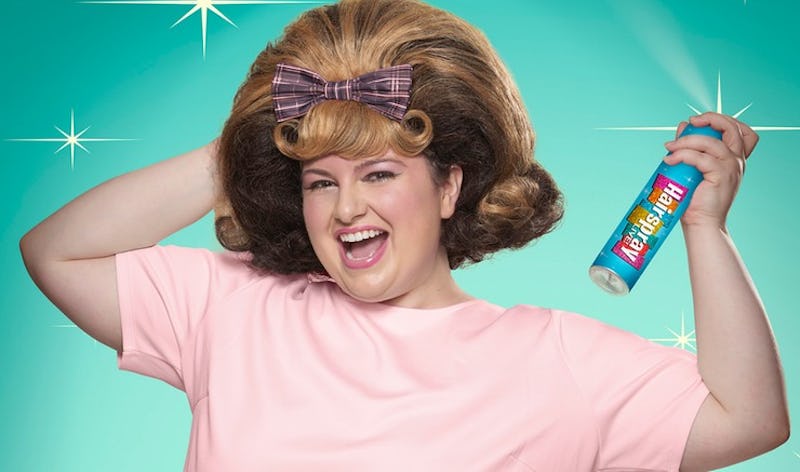 It's hard to imagine that there's anyone in the world more excited than I am about the fact that live televised musicals are a thing now. I've been delighting in every casting announcement and promo picture, so much so that I almost forgot to ask when Hairpray Live! premieres. The answer turns out to be Dec. 7, so clear your calendar and set a bottle of crisp white wine and some Baltimore crab legs aside, because you're gonna need that entire evening free to soak in this classic.
You're also forgiven for letting it get so close to the release date without actually knowing when and where it was going to premiere, by the way. Our friends at NBC have been doing an excellent job of teasing out that cast list, and there's been such a mix of celebration at exciting casting news and speculation about roles that were yet to be announced that there just wasn't time to nail down the nitty-gritty.
But now that we know it's Jennifer Hudson as Motormouth Mabel, and that Harvey Fierstein is returning as Edna Turnblad, and all there is to do now is wait to see if Ariana Grande will shine as she returns to her Broadway roots as Penny Pingleton, you can spare some mental energy to focus on the rest.
So be there or be square: Dec. 7 at 8/7c on NBC. I guess if you're really in a tight spot, you can tape it. But it is live, after all, so you might as well make time to watch it as such and tweet along in happy, theater kid heaven with the rest of us. It's everybody's first date with newcomer Maddie Baillio, who will be playing Tracy Turnblad, and you simply can't be late.
Images: NBC; Giphy