17 Red Lipsticks That Are All Totally Different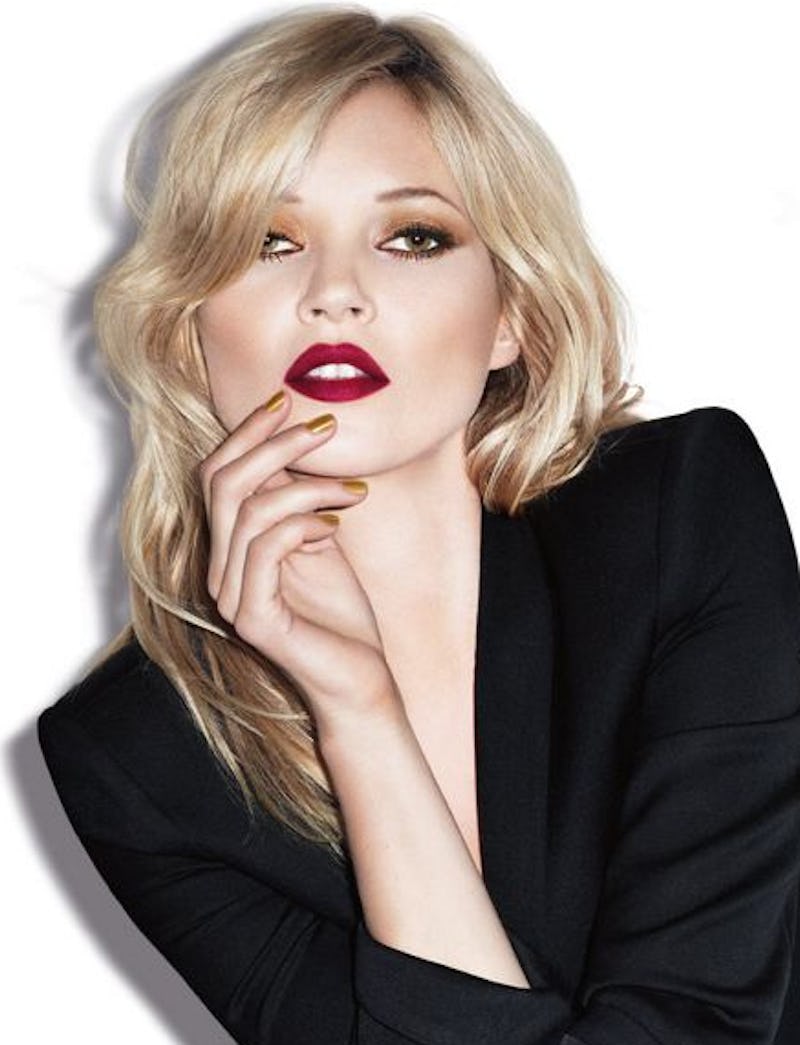 Is there anything more iconic than red lipstick? Short answer: No. Long answer: Also no. Red lipstick has been a much loved part of makeup since the golden age of Hollywood and has remained a popular favorite ever since. For those who don't understand the overwhelming adoration of red lipstick, once you have one shade you have them all. However, true red lipstick lovers know the truth: Not all red lipsticks are created equal, and a slight difference in shade or finish can mean an entirely different look.
If you have one shade of red lipstick, you certainly don't have them all. The world is your pouty lipped oyster, and you can theoretically wear a different type of red lipstick every day for a year, and still not be satisfied. Between mattes and metallics, different formulas, effects and finishes, there's a whole world of red lipstick than just what's in your (very full) makeup bag.
This list is for the red lip fans who have a point to prove — not all red lips are the same, and not by a long shot. In fact, it's hard to find even two red lips that are exactly the same. Submit this list as evidence in a court of makeup law, because these 17 shades of red lipstick prove that there's more than a handful of different ways to achieve this iconic pout.
1. NYX Liquid Suede Cream Lipstick
Liquid Suede Cream Lipstick in Cherry Skies, $7, NYX Cosmetics
A deep wine red to start us off, because red lipstick can also be used to hide any signs of red wine mouth and also because it's just a beautiful lip color.
2. M.A.C. Lipstick
M.A.C. Lipstick in Ruby Woo, $17, MAC Cosmetics
When purchasing this lipstick, M.A.C. tells you in the description that Ruby Woo is "the iconic product that made MAC famous" — and rightfully so, this is a stunning shade of red that actually looks amazing on everyone.
3. OCC Lip Tar
Lip Tar in Black Metal Dahlia, $16, OCC Makeup
A glitter effect in one of the darkest red lippies imaginable, OCC basically invented liquid lipstick and undoubtedly deserves their place on this list.
4. Colourpop Lippie Stix
Lippie Stix in Bichette, $5, Colourpop
A stick lipstick that still provides that must have matte effect.
5. Make Up For Ever Artist Lipstick
Artist Lipstick in Vermillion Red, $22, Sephora
A satin finish on a bright color that is guaranteed to get you noticed.
6. KA'OIR Glitter Lipstick Set
Glitter Lipstick Set in Burgundy, $28, Amazon
If you want an intense glitter effect, sometimes you have to go for a set instead of just a lippy — this kit pats on the glitter on top of the lipstick to get unrivaled sparkle.
7. Chosungah 22 Ink Jet Lip Stain
Ink Jet Lip Stain in Red, $20, Sephora
Don't worry about reapplication with this bright red that acts like a "tattoo" on your lips.
8. Rimmel London Kate Matte Lipstick
Matte Lipstick in One Hundred Eleven, $8, ASOS
Who wouldn't want a red lipstick officially endorsed by Kate Moss?
9. Kat Von D Everlasting Liquid Lipstick
Everlasting Liquid Lipstick in A-Go-Go, $20, Kat Von D Beauty
A bright orangey red from one of the biggest names in the liquid lipstick business.
10. Jeffree Star Cosmetics Lip Ammo
Lip Ammo in Unicorn Blood, $18, Jeffree Star Cosmetics
This is Jeffree Star Cosmetics' top selling shade and it's easy to see why — this shade is to die for. (And judging by the name, some poor unicorn actually did.)
11. Maybelline Color Sensational Lip Color
Color Sensational Lip Color in Are You Red-y, $7, Maybelline
Because glossy reds are just as beautiful as matte reds.
12. NYX Simply Red Lip Cream
Simply Red Lip Cream in Maraschino, $6, NYX Cosmetics
Red is such an iconic lip color that NYX Cosmetics dedicated a line solely to the shade. This is just one of seven different colors available in the Simply Red Lip Cream line.
13. Yves Saint Laurent Rouge Pur Couture Lipstick
Rouge Pur Couture Lipstick in Wood On Fire, $37, Sephora
The perfect mash up of red and brown, for those who prefer more neutral tones.
14. Kat Von D Studded Kiss Lipstick
Studded Lipstick in Adora, $21, Kat Von D Beauty
A metallic golden red that is a total must for any holiday photos.
15. Colourpop Ultra Matte Lipstick
Ultra Matte Lipstick in Succulent, $6, Colourpop
An almost neon kind of red that will make that pout stand out.
16. Charlotte Tilbury K.I.S.S.I.N.G Lipstick
K.I.S.S.I.N.G Lipstick in Love Bite, $32, Charlotte Tilbury
A classic red that is, you guessed it, perfect for smooching.
17. MAC Lipstick
MAC Lipstick in Russian Red, $17, MAC Cosmetics
As a wise beauty meme once read, "You think I own 78 MAC lipsticks to impress a boy who can't tell the difference between Ruby Woo and Russian Red?"
In the turf wars of red lipstick, Russian Red versus Ruby Woo marches on but have no fear - you're allowed to love them both. Just like you're allowed to go forth and purchase every red lipstick on this list — each one of them will give you a totally different look, and a totally solid reason to never stop searching for more tubes.
Images: Courtesy Rimmel; Courtesy Brands