Glossier's Black Friday Sale Is Going To Be Lit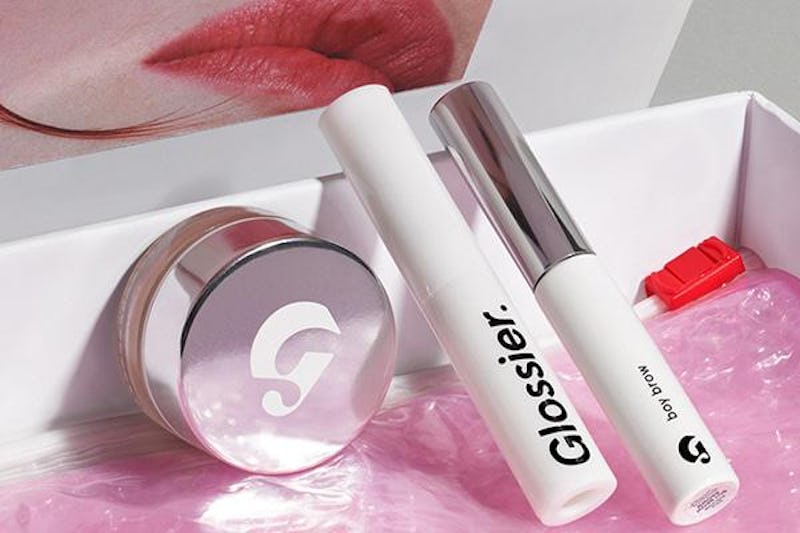 If you need something to look forward to to help get you through Thanksgiving Thursday's inevitable family drama, Glossier's Black Friday sale has totally got you covered. The beauty brand that can basically do no wrong (seriously, though... how do they do it?! Emily Weiss is perfect) is offering 20 percent off of their entire site through the holiday weekend. Need an excuse to duck out of dinner early? You need your beauty sleep so you can wake up in time to get your hands on the best deal.
The Glossier Black Friday sale will last from Friday, Nov. 25 through Sunday, Nov. 27, but given how popular Glossier's products are it will be shocking if anything lasts for more than a day. Between the skincare, makeup, and cute pink pouches it all comes in, you're going to want every item on the site.
You Can Shop The Glossier Black Friday Sale At Glossier.com
Considering the brand's whole mission is to provide easy to use, not-basic-basics, literally every single one of their products would make a great gift for anyone on your gifting list (... or for yourself). Here are five of my personal favorites (with prices listed before the 20 percent discount), though there's really no way to go wrong. And if you do? Everything is, as always, returnable.
Skincare Set, $80, Glossier
Now's the perfect time to get a jump-start on your new and improved 2017 skincare routine. The Glossier Original Skincare Set includes Milky Jelly Cleanser, Priming Moisturizer, Balm Dotcom, and Perfecting Skin Tint, which you can personalize to fit your skin tone.
Flavored Balm Dot Calm, $12, Glossier
Goodbye forever, gross winter-chapped lips — Balm Dot Calm's got you covered. The adorably flavored gloss-balms come in Rose (with a barely-there pink tint), Cherry (with a sheer, juicy red tint), and Mint, and Coconut.
Part skincare, part makeup, this is the only product you'll need in your purse at all times. It comes in two colors — Quartz for a universally flattering, pearlescent highlight, and golden Topaz for a healthy, sun-kissed glow — which are never dry or glittery, and will give you an out-of-this world glow.
Boy Brow comes in three colors (to match your brow shade) and fills, plumps and styles your strands all at once. You'll never have to style your brows with bar soap again.
5. Glossier Pouch
3 Pink Pouches, $12, Glossier
Because you'll need something to hold all your new makeup. Duh.
Images: Courtesy of Glossier