How Get On The Box Of Dreams Volume II Waitlist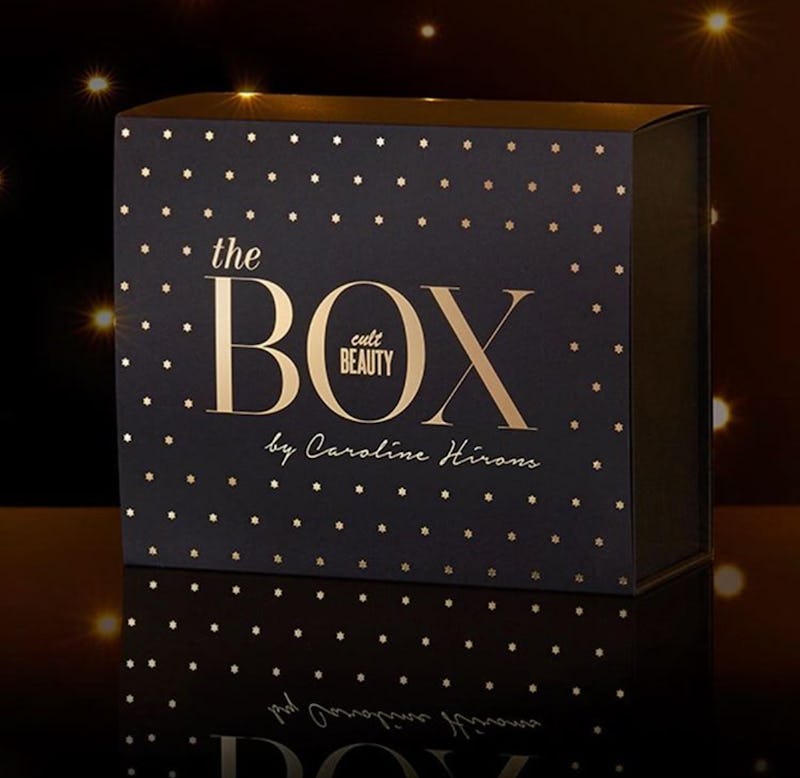 In my mind, the cult of Caroline Hirons has glowy, glowy skin. Thanks to the British skincare maven's expert reccs and thorough ingredient analysis, following Hirons means a quick obsession with the world of exfoliating acids, hydrating complexes, and balms as far as the eye can see — and as one of the most endearing skincare figureheads in the beauty industry, Hiron uses her power for good. The blogger has paired with international e-tailer Cult Beauty on a box of skincare gold stars, so here's how to join the waitlist for Caroline Hiron's Box of Dreams Volume II.
Coming in early December, Hirons hasn't yet revealed what's in the box, so people are signing up sight unseen — basically the ultimate testament to her sway. Posted to her Instagram on Wednesday, Hirons revealed that signing up for the waitlist will guarantee you an email when the box drops. Which will come in handy, because Hirons' boxes are known to be treasure troves of skincare. Usually targeted to specific needs, à la "The Cleansing and Prep Box," the "Box of Dreams" moniker comes from Hirons picking her dream skincare lineup. From eye cream to bath salts, the choices are always tried and true (or more accurately, "universally worshipped") so this is a list to get on.
For some context, last year's Box of Dreams was packed with luxury, natural-skewing skincare picks from Tata Harper, May Lindstrom, and Dr. Dennis Gross. The biggest draw is usually the steeply marked down price (for the value... it's still pretty expensive). Last year's went for around $243 dollars, for just under $500 dollars-worth of product.
Which takes longer to sink in than a poorly-made serum (amirite). The value, alas, is there, so you definitely get what you pay for.
And given the early December timing when this year's Box of Dream will be announced, it could be the gift to send to grandparents who love you. As for best guesses at what will be in the box, a stroll through Hirons' luxury product reviews could clue fans in on some insight.
And if it doesn't, her videos are so good that, meh. What can you do.
Images: via CarolineHirons/Instagram.