Here's The Deal With Milk Makeup's Black Friday Sa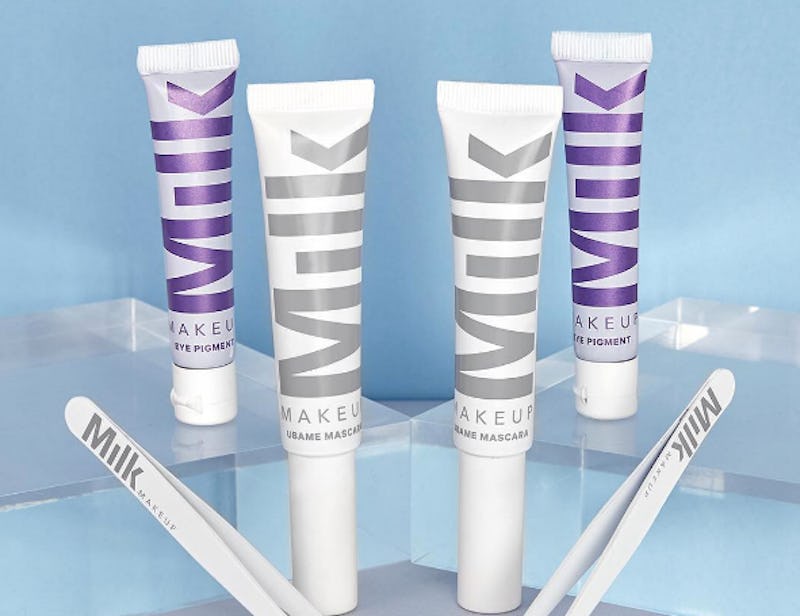 The biggest shopping holiday of the year is finally here. While some of the brands started early with their sales, some of your favorite brands are doing something different. Is Milk Makeup having a Black Friday or Cyber Monday sale, you ask? The answer is a tad bit complicated.
You might have seen companies already rolling out their Black Friday savings. It seems like the shopping weekend starts earlier every single year. Well, not this makeup brand. According to their Instagram, Milk Makeup is skipping the traditional Black Friday. Instead they're choosing a few orders throughout the weekend and doubling them instead. So while not everyone who shops will be saving cash, some shopper could be getting a delightful gift.
From now until Monday, Milk Makeup will be choosing ten lucky people to have their order doubled. Everyone who shops on their online site will get a complimentary gift as well. That means while you might not be one of the winners, you'll still get a little something extra.
It's a bit unconventional compared to other sales, which normally give some sort of percentage off, but at least it's something. After all, being one of those lucky ten people would really pay off.
The brand doesn't say exactly what times the giveaway is open. If I had to guess by the wording, I would say that it's open throughout Monday, meaning no matter which time zone you're buying from. There's also no word one what customers will be getting as a complimentary gift.
It's still definitely a reason to shop though. If you're looking to stock up on some of your favorites, there's no better time than right now. The company also has their holiday collection out. That means that if you buy, you could receive two instead. One for you and one for a friend.
Happy shopping days, and may the odds be ever in your favor.
Images: milkmakeup/Instagram (1), Courtesy Milk Makeup (1)