Makeup Geek's Holiday Eyeshadow Bundle Is On Sale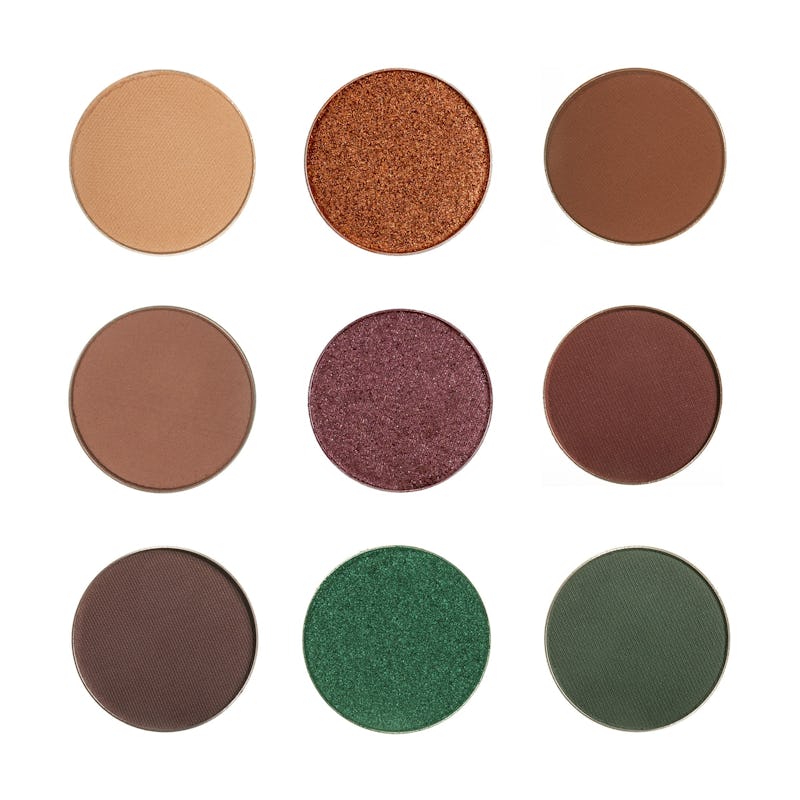 There's one thing better than seasonal savings, and that's when brand releases brand new products at a great price. On top of their Black Friday and Cyber Monday savings, Makeup Geek launched their Holiday Eyeshadow Bundle as well. Believe me when I say that it's one you'll want to be giving and receiving this year. How much is Makeup Geek's Eyeshadow Bundle, you ask? Well, the sooner you buy, the better the price.
If you thought your holiday shopping was over, think again. Makeup companies aren't slowing down with the new products anytime soon, and this launch is proof. Makeup Geek saved one of their best beauty items for last. Their Holiday Eyeshadow Bundle has three foiled and six matte shades that cover all of your holiday basics. The best part is the price.
While the shadows will be available all throughout the holiday, you can shop the Holiday Eyeshadow Bundle for $45 now through Cyber Monday. After that the price will go up to $49.
It's not the biggest savings of them all, but it's still pretty major that they put the new product in their sale. In my opinion, this bundle is worth the price at any cost. The colors are absolutely gorgeous and could easily be worn all year around.
Holiday Eyeshadow Bundle, $46, makeupgeekcosmetics.com
The versatility of these shadows are what I love most. You could easily create a colorful or neutral look with these picks. Of course, there's the pop of sparkle too, which is perfect for the holidays.
The way the price breaks down is pretty darn great too. With the sale price, each shadow is only $5. Even the regular price breaks down to be a savings though. The regular price still has each shadow at $5.44. That's a heck of a lot less than buying each color separately.
Travel Vault Palette, $13, makeupgeekcosmetics.com
The only thing to remember is that the bundle only includes the pans. If you want to give it as a full gift, you'll have to buy he case separately. Even with $13 extra dollars tagged on, this is totally a gift worth giving this season.
Images: Makeup Geek (2)