Schwartz & Ariana Take It To The Alley On 'Pump'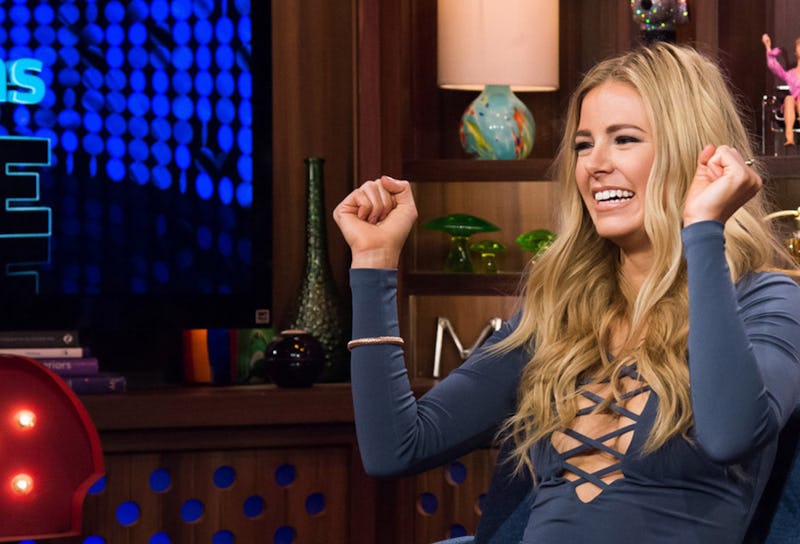 In a stunning turn of events that truly caught me by surprise, the alley behind SUR hosted a happy, shout-free conversation on Monday's episode of Vanderpump Rules. The very alley that has been the backdrop of one brutal Pump Rules fracas after another was part of something positive and chill for a change. On the latest ep of the Real Housewives of Beverly Hills spinoff, Tom Schwartz and Ariana met up in the SUR alley and... had a nice chat about the latter being in the former's wedding party. Yes, as they sat next to that iconic pile of spare dining room chairs right behind Lisa Vanderpump's West Hollywood restaurant, Tom Schwartz asked Ariana if she would be groomsman.
Because this conversation was happening where it was happening, I assumed this inquiry would lead to some sort of argument; it wouldn't be a meeting in the SUR alley without some name-calling, right? Wrong. Visibly flattered by Schwartz's request, Ariana immediately accepted. The moment was flat-out adorable.
Since when does the SUR alley do adorable? I wondered. When will things get messy per usual?
While things never got messy, their heart-to-heart did get pretty foul. As Jax and Tom Sandoval learned on last Monday's episode, being part of this particular groom's party comes at a price: you gotta eat steak and shrimp that Schwartz marinated in his own rear end. And you better believe Schwartz rolled up to the SUR alley with foil-wrapped serving of butt surf and turf specially made for Ariana. Unlike her boyfriend, Ariana knew about the booty marinade before she dug into the meal Schwartz prepared. And yet, great sport that Ariana is (I will never forget that time she went to the DMV with Scheana like true a hero), she played along.
Did she cringe a little? Well of course. Wouldn't you if you knew you were chowing down on a piece of steak that was once stuck in between your pal's bum cheeks?
Who will Schwartz feed butt steak to next week? Can't wait to find out.
Images: Charles Sykes/Bravo; Bravo (2)