Another Absolute Photoshop Disaster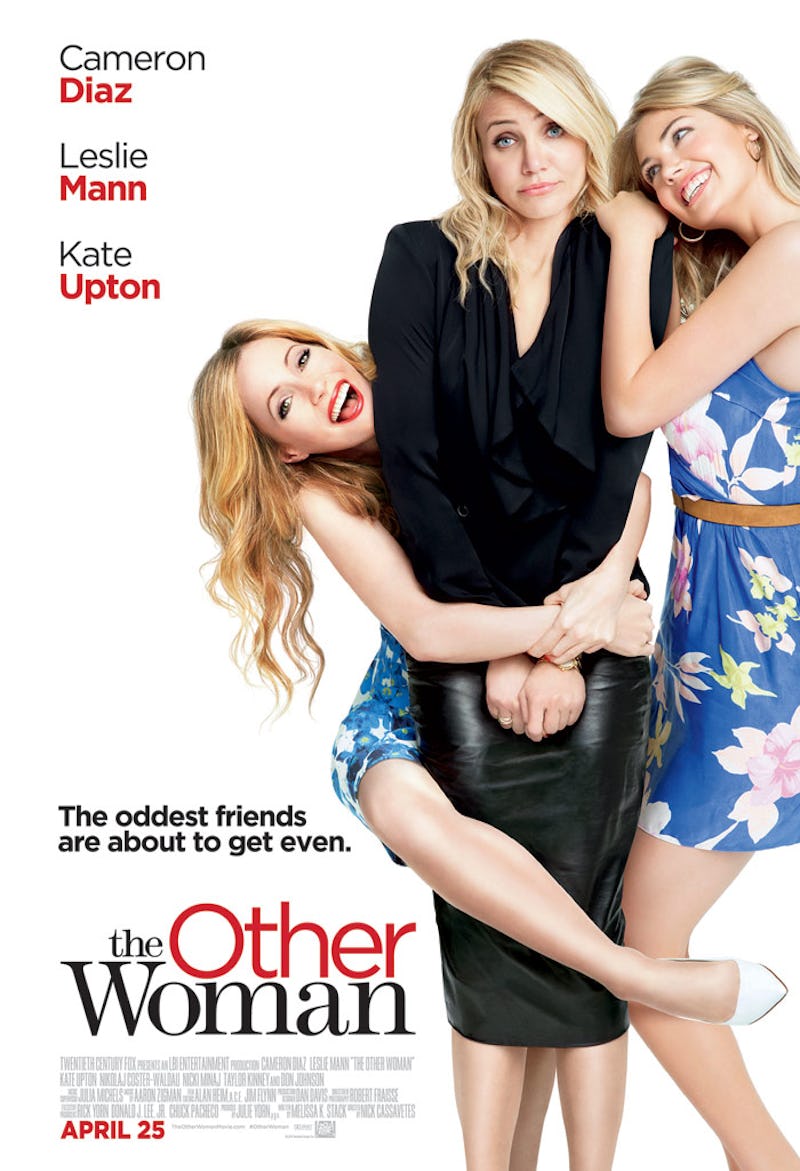 Most photoshop disasters as of late have highlighted the fashion industry's insane and dangerous standards for women via plus-size thigh-gaps on Old Navy's website and horrifying bone spurs on a Target Juniors' bikini model. If only everyone could share Lorde's take on digital touch-ups, the world would be a kinder, more honest place. And once again, the dark overlords that are Photoshop editors have done it again. But this time, it looks like they've actually broken some bones and horribly misshapen the body of actress Leslie Mann in the poster for the upcoming comedy The Other Woman. Seriously, it looks like all of the bones in her right leg were dissolved and then replaced with a wire a-la a Gumby figurine and then wrapped around the body of Cameron Diaz.
Hollywood has a long history of hyper-out-of-proportion body parts on movie posters, many of which are comical, and most of which are just downright unsettling. The poster for The Other Woman falls into latter category. Its grotesque configuration of Mann's body was first brought to my attention via a tweet by comedian Judah Friedlander who commented, "Hi @MARLONLWAYANS I just saw this poster & immediately thought of ur movie White Chicks. #aheadofitstime."
However, it's not the connection to a Wayans' comedy that's the most unsettling aspect of the image. And no, it's not the angle of Friedlander's pic that gives the poster its unnatural jelly-bones. I don't even want to try and figure out what's going on with Kate Upton's inner-knee. And don't EVEN get me started on how they cropped off half of her gorgeous, curvy figure. And Cameron Diaz just stands there, over-sized head and all. It's just yet another photoshop disaster that reminds us all, WHO ACTUALLY APPROVES THESE IMAGES?
In any case, The Other Woman, according to IMDb is about a woman who, "after realizing she is not her boyfriend's primary lover, a woman teams up with his wife and plots mutual revenge." So it's either going to be a fresh update of The First Wives' Club or a movie about Cameron Diaz breaking other attractive blonde women's limbs while they fawn over her... at least that's what the poster tells us. Yeesh.
Image: Twentieth Century Fox