Jaclyn Hill Makes Her Return To YouTube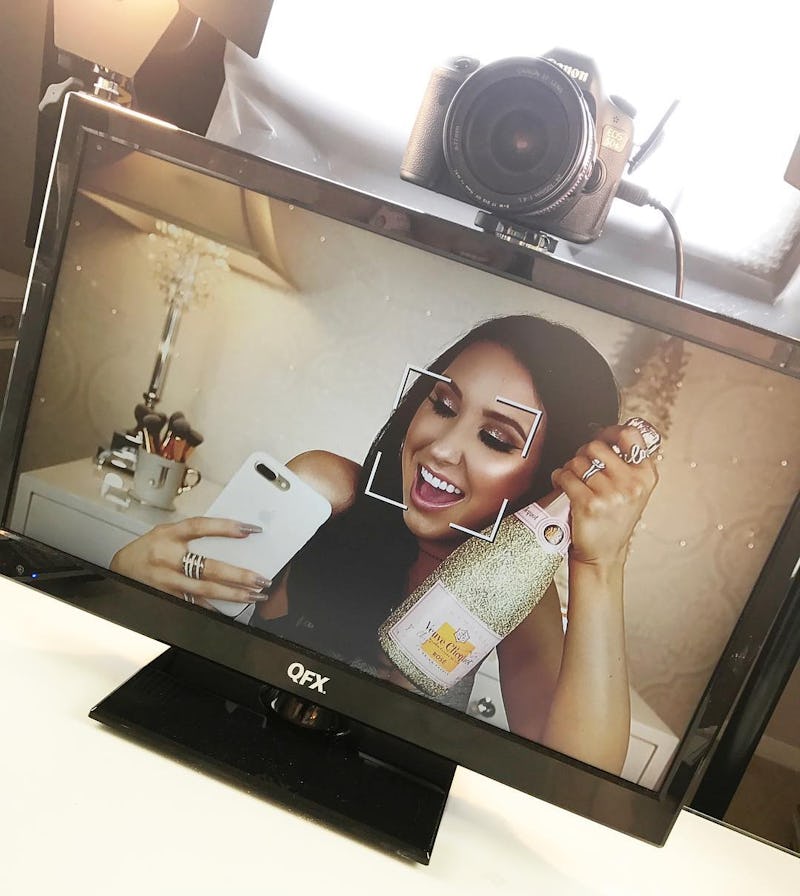 Fans of Jaclyn Hill have noticed that she's been missing on her usual social media channels. There have been no adorable snaps of pups Frankie and Georgie and no singing Mariah Carey. On Wednesday, however, Jaclyn Hill's "Life Update + Chit Chat + New Makeup" YouTube return reminds fans of why she's one of the most genuine, down to earth gurus on the internet and just how much she loves her fans.
As many followers of Hill know, a few weeks ago, her husband, Jon, experienced a seizure. Understandably, Hill went off social media and Youtube to be with her family. While Hill could have glossed over the traumatic experience of watching her husband have a seizure for the first time, she didn't. Instead, she came back to YouTube and explained the entire experience to her subscribers. However, it wasn't just Hill's ability to be open and honest about the experience that made fans remember why she's such a vital part of the YouTube community, it was how she let the experience shape her.
Hill has been upfront about the way online hate effects her, and according to the video, during her husband's hospital stay, she opened social media to just that. While many would have been further weighed down by the negativity, Hill seems to have made a conscious decision fight back against the negativity.
In the video, she explains that her experiences with Jon over the past few weeks have changed her perspective on the negativity and began to apologize for ever letting it effect her. While Hill should never apologize for being warm hearted and sensitive — its one of the things fans love about her — her newfound (though probably always really there) ability to be herself regardless of the hate shows how an infinitely terrifying situation can become a point of inspiration. While Hill garnered that strength from her experiences after her husband's seizure, she has also now become that inspiration for fans.
Sure, Hill's experiences are personal. Her reaction to the trauma is her own, but by showing that out of some truly scary stuff positive, personal change can happen, she's become a model for fans even if she never intended for it to happen. Let's be real, Hill is humble enough that she'd never say she's a role model, but as a fan, I'm more than happy to say it for her.
Hill didn't keep things totally serious, though. Hillsters may love the inspirational Jaclyn, but it's the goofy, makeup loving, down-to-earth woman that keeps them coming back for more videos. What would a Hill video be without a hilarious analogy, a funny face, and our girl making fun of herself? As always, she did just that.
For some, Jaclyn Hill's return to YouTube may seem small, but for the fans she inspired, they're happy to have her back. A happy Jaclyn Hill is what we all love to see, and it's so refreshing that she's back.
Images: Jaclyn Hill/Instagram