You Can Download Sweet Peach Emojis From Too Faced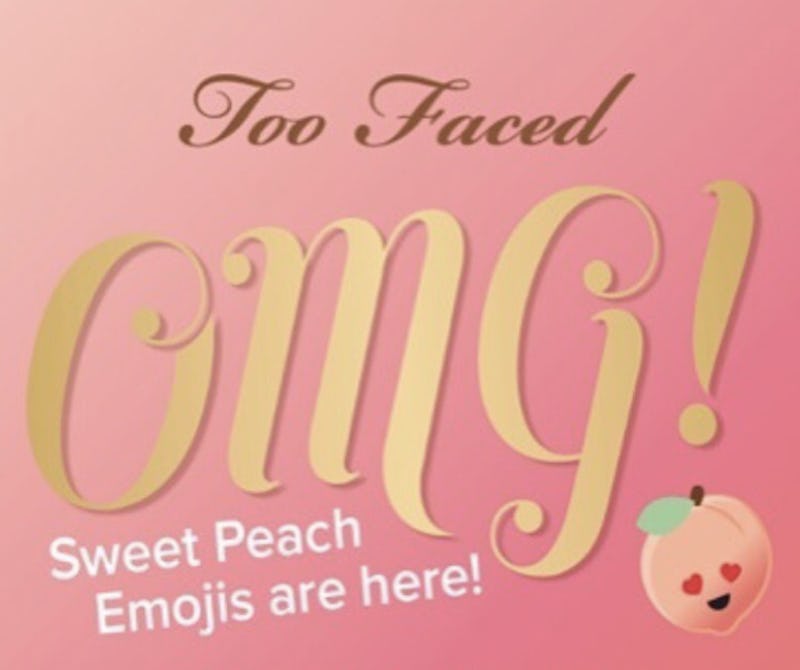 Creating your own emojis is one of the hip things for brands to do these days (we can blame Kim Kardashian for this one). So it should be no surprise that Too Faced has gotten in on the emoji action. Too Faced's Sweet Peach emojis were just released on the Apple store and they are pretty dang adorable.
Too Faced released a Sweet Peach eyeshadow palette a few months ago and not only are the colors and textures super great, but the palette also smells like peaches, and as a result, people are absolutely in love with Sweet Peach. And once something becomes a cult favorite, brands tend to run with it, which is why Too Faced released Sweet Peach emojis for all of the fans out there.
If you're interested in downloading these adorable emojis, it's super easy since they're available in the Apple app store. The app is called "Too Faced Sweet As A Peach Emojis" and it's free. Once you download the app, you have to apply it to your keyboard, just like you would any other set of emojis.
Once it's installed, you can start sending the cute emojis to your friends. They're basically just like the regular smiley face emojis except with a peach instead of the regular yellow circle, and then of course, there is champagne and the peach eyeshadow palette, because, obvy.
They really are quite adorable.
Oh, god they're so cute.
Images: Too Faced/Instagram