Makeup Geek's 12 Days Of Christmas Sale Is Here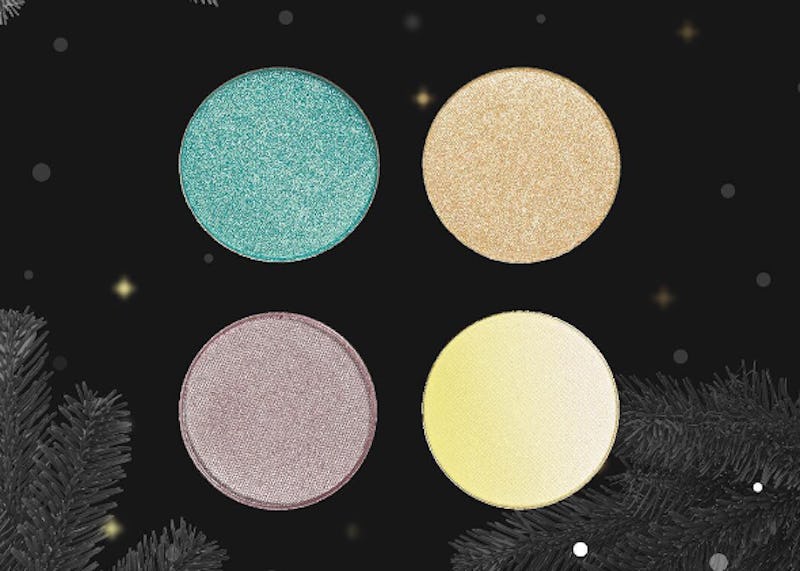 What's better than the 12 days of Christmas? Twelve days of great beauty deals. That's what! On top of tons of holiday collections created this year, there's also some pretty great savings to go along with them. Makeup Geek's 12 Days Of Christmas Sale is one of them. The beauty brand is offering one deal every day on some of their top selling products. What's in the sale, you ask? They're keeping some aspects a surprise, but here's what we know so far.
The season of shopping, err, giving, is officially here, and thankfully so are the money saving opportunities. Makeup Geek announced their 12 Days Of Christmas Sale on Instagram, and it looks like one to keep an eye out for. All you have to do is check the site each day, see if you like the savings, and buy before it's sold out. It's that easy, people! Although they're keeping their deals a secret, the company is starting off with a bang.
For the first day, Makeup Geek offered their Frozen Eyeshadow Bundle for $16. That's 50 percent off! There's no telling what other amazing product will be a part of the sale either. They do give little teasers at the bottom of each day on their website, so you'll at least know which days to look out for.
The only catch is that each product is limited quantities. According to the site, each mini-sale officially ends when the item is sold out. So while you could see some of the savings stick around for the full 12 days, nothing is guaranteed.
According to the site there's everything from metallic and foil shadow bundles to brush set sales. You can get a full sneak peek on the Makeup Geek website. On top of all of that, the company also shows some of their other amazing sales in the same section. 'Tis the season for savings!
The Holiday Eyeshadow Bundle, $49, Makeup Geek
Don't forget about their holiday launches either. The Holiday Eyeshadow Bundle is absolutely gorgeous. It might not be on sale, but it's definitely worth the money. Fingers crossed it shows up as one of the mystery sales on the last two days!