Here's All of Your Torrid Makeup Shopping Options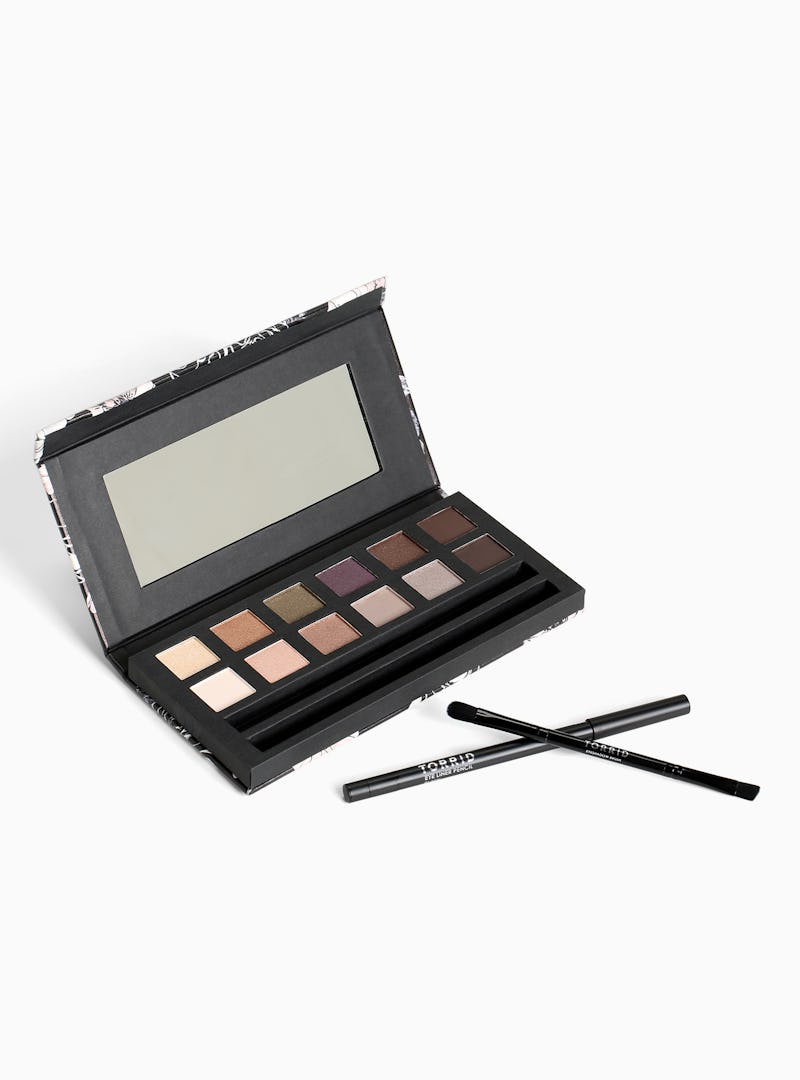 If you thought that this clothing brand couldn't get any better, then think again. In addition to their awesome clothing, Torrid launched their own makeup line. It's got everything from eyeshadow palettes to brushes and more. Where can you buy Torrid makeup, you ask? As of right now, you have a few options, and they're both super convenient.
As if their quirky clothing collections and awesome collabs weren't already enough, Torrid just became a one-stop-shop for all things fashion and beauty. Their not the first fashion company to expand — Forever 21, for example, has their own beauty items as well — this is a huge step for the brand. They're starting off with a bang too.
Torrid didn't hold back with their initial makeup launch. The brand has it all. I'm talking lip and eye products, beauty tools, and even a eyeshadow palette. They even added a few nail polishes into the mix as well. Bottom line, it's pretty darn great.
That's not all the exciting news either. You can get your hands on Torrid makeup right now. You have a few shopping options too. You can shop all of the brand new beauty items on the Torrid site or in stores.
Pretty awesome, right? Well, I saved one of the most exciting details for last. Every single item is completely affordable. The line ranges from $6.90 to $24.90. I'm talking drugstore prices, people! There's no excuse not to try these products out.
As great as their makeup looks, the beauty tools are the standouts. The floral print on their makeup brush set is absolutely gorgeous. The same print is on their tweezers as well. It's clear to see that they thought about style and function.
There's makeup sponges in the line as well. Honestly, Torrid thought of everything. I can't wait to see what else they add to the line!
Images: Courtesy Torrid